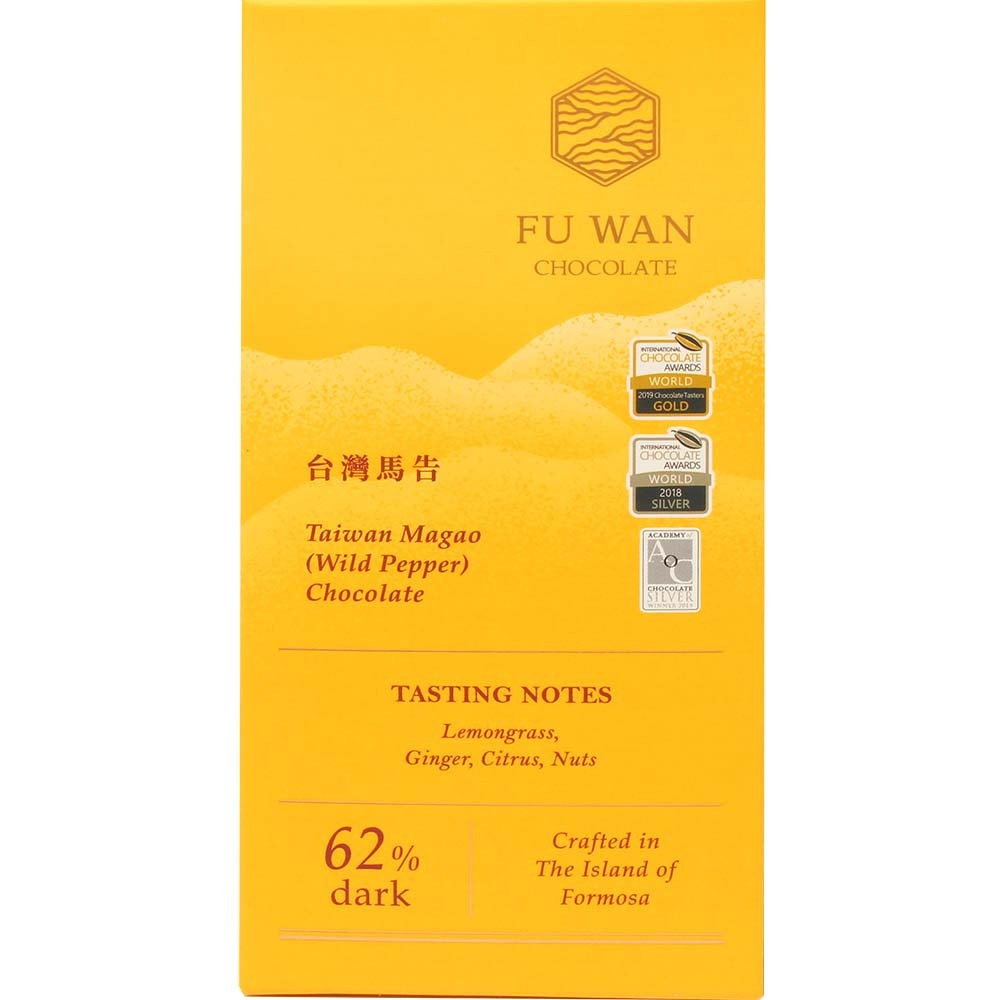 Taiwan Magao (Wild Pepper) Chocolate 62% dark chocolate
Tree-to-bar chocolate
Taiwan Magao (Wild Pepper) Chocolate 62% dark chocolate
Tree-to-bar chocolate
Prices incl. VAT plus shipping costs
contains:

45 g (€26.44 * / 100 g)

weight:

0.07 kg

Mady by: Fu Wan Chocolate
Prod.-No:

135-0013
Available to ship
Standard Delivery time approx. 1-4 workdays within Germany. Please allow 1 week within Europe.
Click on the pictograms for more products with the same property. Take advantage of our Chocolate FINDER !
Other customers rated Taiwan Magao (Wild Pepper) Chocolate 62% dark chocolate
Außergewöhnliche Schokolade
Die Schokolade hält was sie verspricht. Die angegebenen Geschmacksnoten lassen sich wirklich gut herausschmecken. Gerade die Noten von Zitronengras und dem wilden Pfeffer können überzeugen. Der Schmelz ist gut.
Auch die Verpackung ist durchdacht.
N.Henkel
am
15 December 2020