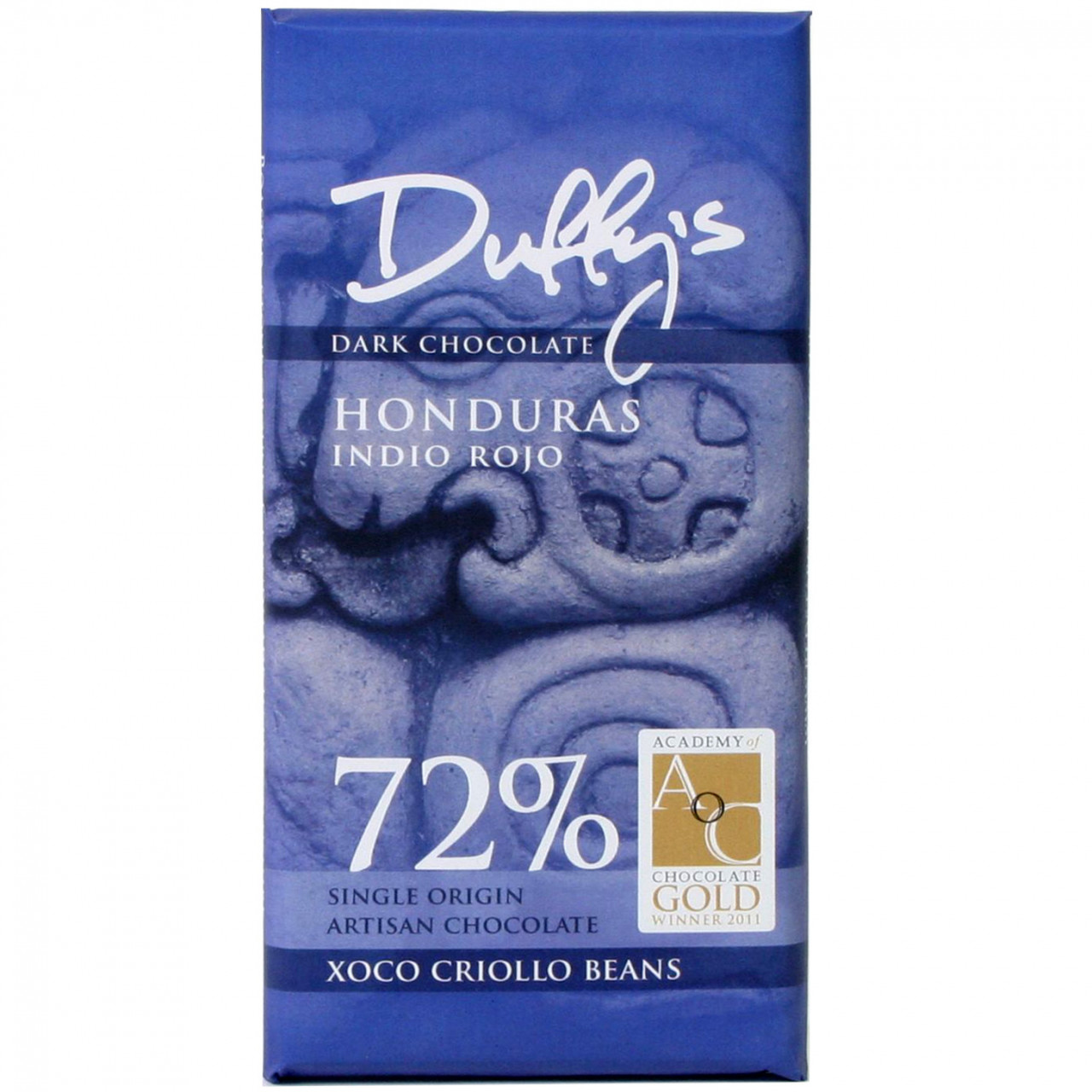 Honduras Indio Rojo dark chocolate made from 72% xoco beans
Dark Chocolate from Honduras - Single Origin
Honduras Indio Rojo dark chocolate made from 72% xoco beans
Dark Chocolate from Honduras - Single Origin
Top
Prices incl. VAT plus shipping costs
contains:

60 g (€14.00 * / 100 g)

weight:

0.08 kg

Mady by: Duffy's Chocolate
Prod.-No:

80-10009
Available to ship
Standard Delivery time approx. 1-4 workdays within Germany. Please allow 1 week within Europe.
Accessories
Your Advantages
at Chocolats-De-Luxe.com
Great product selection
No minimum order value
Ready to ship on day of order*
Worldwide shipping by DHL
Recommended by Feinschmecker gourmet magazine
* On working days for goods in stock, for orders and payment received before 12 o'clock
---
Other customers rated Honduras Indio Rojo dark chocolate made from 72% xoco beans
Write the first review and help other customers. Thank you for your support.