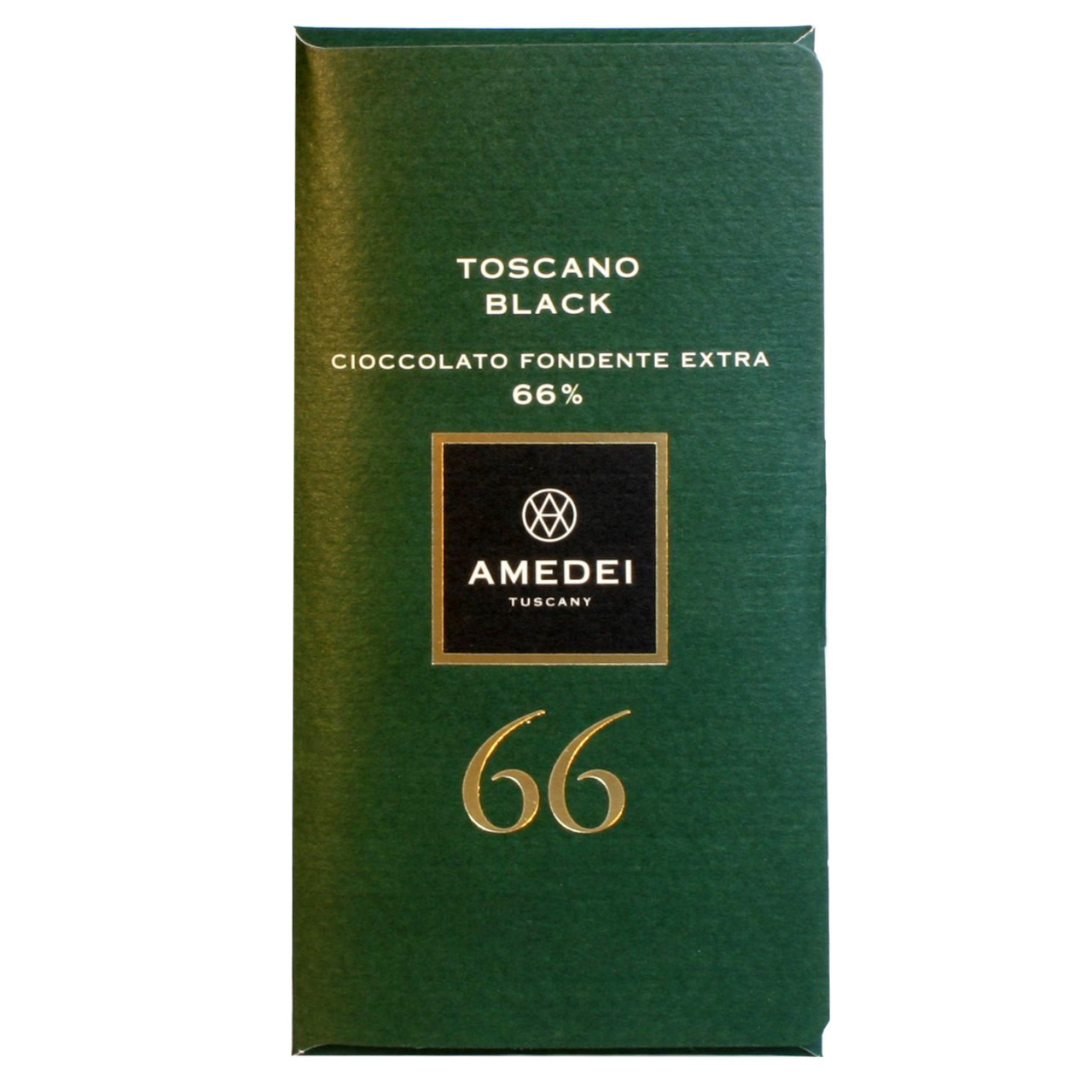 Toscano Black 66% Extra dark chocolate
Dark chocolate - lecithin free
€5.40 *
Prices incl. VAT plus shipping costs
contains: 50 g (€108.00 * / 1 kg)
weight: 0.063 kg
Mady by: Amedei
Prod.-No: 6-4961
This article is currently sold out or no longer available.
Please enter your email address below We will notify you when the item is available again.
Click on the pictograms for more products with the same property. Take advantage of our Chocolate FINDER !
Accessories
Your Advantages
at Chocolats-De-Luxe.com
Great product selection
No minimum order value
Ready to ship on day of order*
Worldwide shipping by DHL
Recommended by Feinschmecker gourmet magazine
* On working days for goods in stock, for orders and payment received before 12 o'clock
---
Other customers rated Toscano Black 66% Extra dark chocolate
brav mit Tabaknote
Eine harmonische Komposition aus dem Hause Amedei.
Beim probieren des Nip hatte ich den Eindruck von warmem Kakao, fast etwas wie Nougat und einer feinen Tabaknote.

Eine wirklich angenehme Schokolade. Punktabzug aber für den sehr hohen Preis von Amedei.
Meyer, Anders Chrstian am 16 April 2016