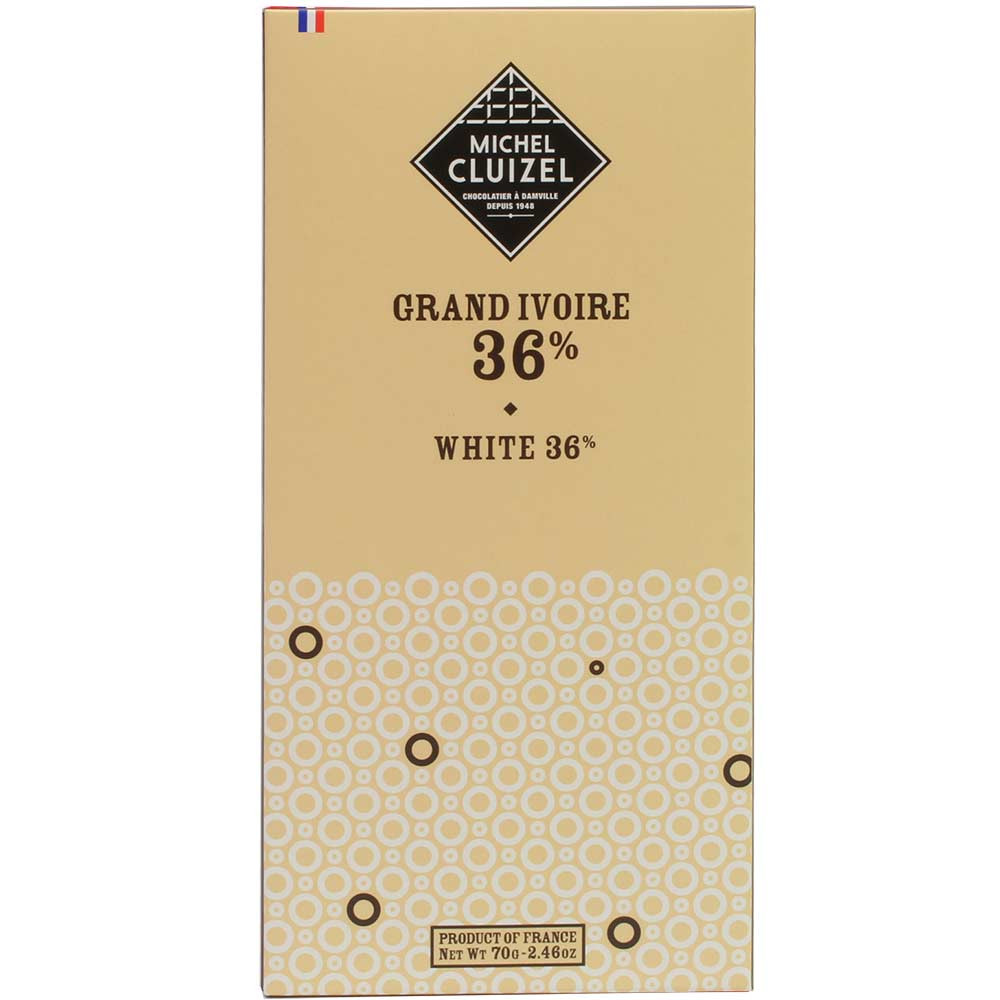 "Grand Ivoire" White 36% white chocolate
made from pure cocoa butter
"Grand Ivoire" White 36% white chocolate
made from pure cocoa butter
Prices incl. VAT plus shipping costs
contains:

70 g (€7.00 * / 100 g)

weight:

0.1 kg

Mady by: Cluizel
Prod.-No:

2-69350
Available to ship
Standard Delivery time approx. 1-4 workdays within Germany. Please allow 1 week within Europe.
Click on the pictograms for more products with the same property. Take advantage of our Chocolate FINDER !
Other customers rated "Grand Ivoire" White 36% white chocolate
Eine meiner liebsten weißen Schokoladen
Schon beim Öffnen der Packung strömt ein leckerer Vanilleduft in die Nase. Sie zerschmilzt zart auf der Zunge und hat einen milden Geschmack. Mein absoluter Favorit! Wer weiße Schokolade mag, sollte die hier unbedingt probieren!
Dörte Fietz
am
19 July 2020