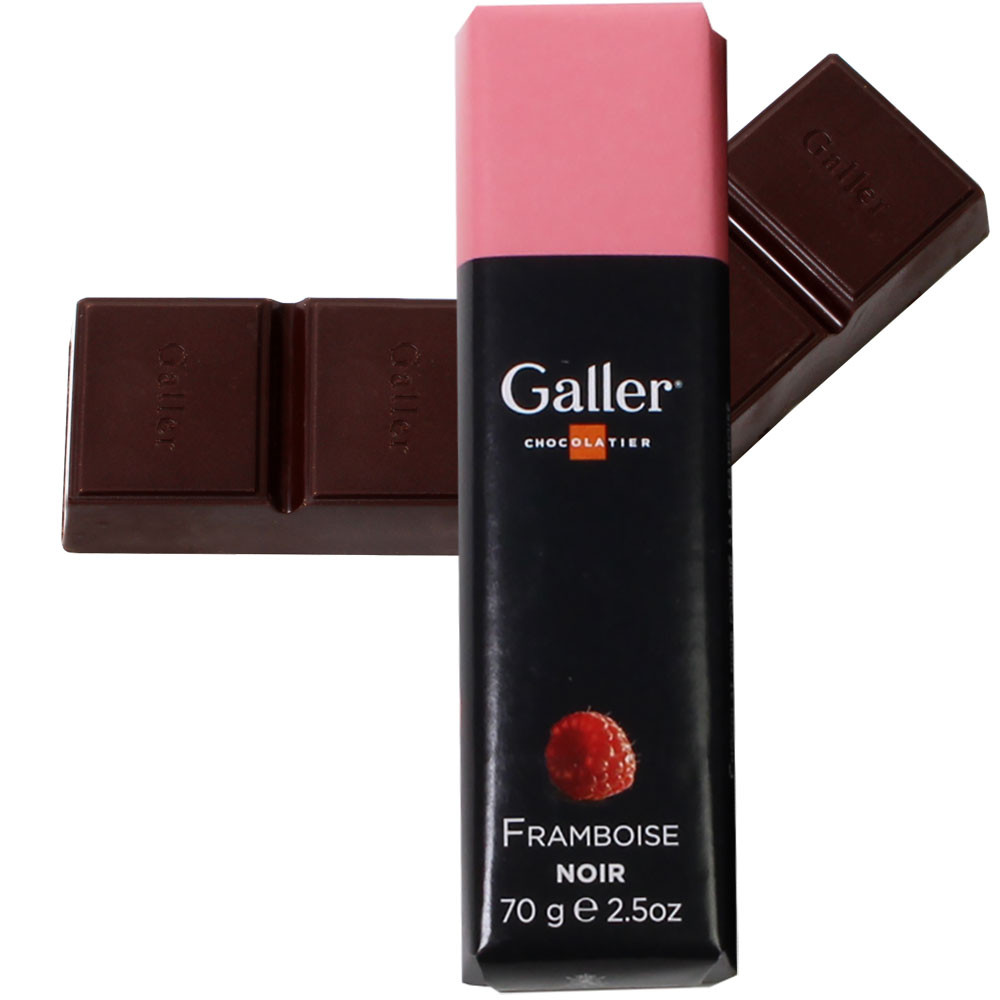 Framboise chocolate bars | Raspberry
Dark chocolate with raspberry filling
€2.90 *
Prices incl. VAT plus shipping costs
contains: 70 g (€41.43 * / 1 kg)
weight: 0.08 kg
Mady by: Galler
Prod.-No: 7-3028
This article is currently sold out or no longer available.
Please enter your email address below We will notify you when the item is available again.
Click on the pictograms for more products with the same property. Take advantage of our Chocolate FINDER !
Accessories
Your Advantages
at Chocolats-De-Luxe.com
Great product selection
No minimum order value
Ready to ship on day of order*
Worldwide shipping by DHL
Recommended by Feinschmecker gourmet magazine
* On working days for goods in stock, for orders and payment received before 12 o'clock
---
Other customers rated Framboise chocolate bars | Raspberry
Geller Schokoladenriegel Framboise
Leckere Fruchtfüllung nur mit Vollmilchschokolade wäre er für mich optimal trotzdem super lecker ☺
Steffen Peetz am 27 February 2018
ich kaufe diese spezielle Schokokolade wegen des fruchtigen Geschmacks meines Lieblingsobstes in Verbindung mit der dunklen Schokolade.
Ich kenne keine bessere.
Cloes Gerlinde am 2 August 2016