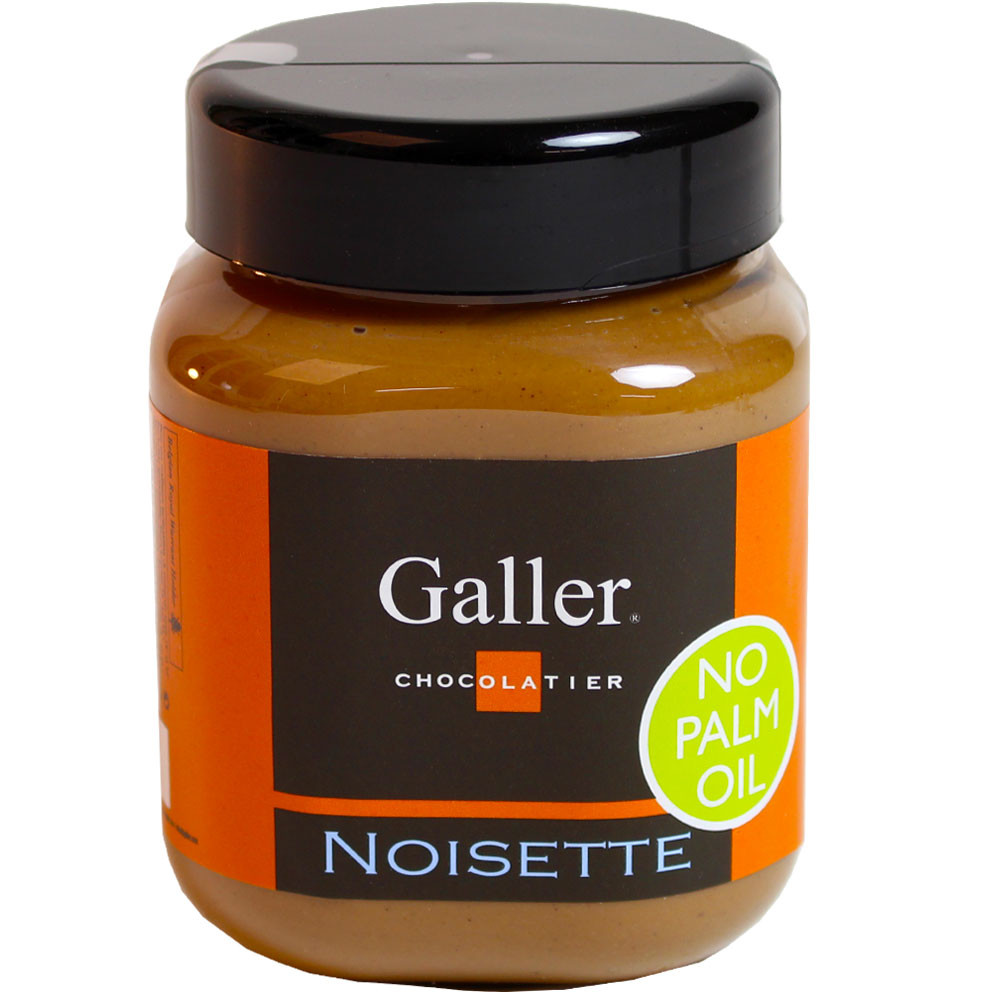 Pure Cocoa Hazelnut Nuss-Nougat Creme
Hazelnut spread without palm oil
€9.40 *
Prices incl. VAT plus shipping costs
contains: 425 g (€22.12 * / 1 kg)
weight: 0.5 kg
Mady by: Galler
Prod.-No: 7-3140
This article is currently sold out or no longer available.
Please enter your email address below We will notify you when the item is available again.
Click on the pictograms for more products with the same property. Take advantage of our Chocolate FINDER !
Accessories
Your Advantages
at Chocolats-De-Luxe.com
Great product selection
No minimum order value
Ready to ship on day of order*
Worldwide shipping by DHL
Recommended by Feinschmecker gourmet magazine
* On working days for goods in stock, for orders and payment received before 12 o'clock
---
Other customers rated Pure Cocoa Hazelnut Nuss-Nougat Creme
Super leckere Noisette-Creme
Ein super leckerer Genuss. Zwar nicht ganz billig, dafür aber wirklich unheimlich lecker! Endlich eine Noisette-Creme ohne Palmöl! Einziger Wermutstropfen ist aus meiner Sicht die Verpackung im Kunstoffgefäß. Wenn diese Creme im Glas abgefüllt wäre, wäre es noch perfekter.
Galler hat sich wohl entschlossen die Creme in ein Plastikglas abzufüllen, weil Plastik für den Transport leichter ist und weil man sich an Glas schneiden kann und es zersplittert.