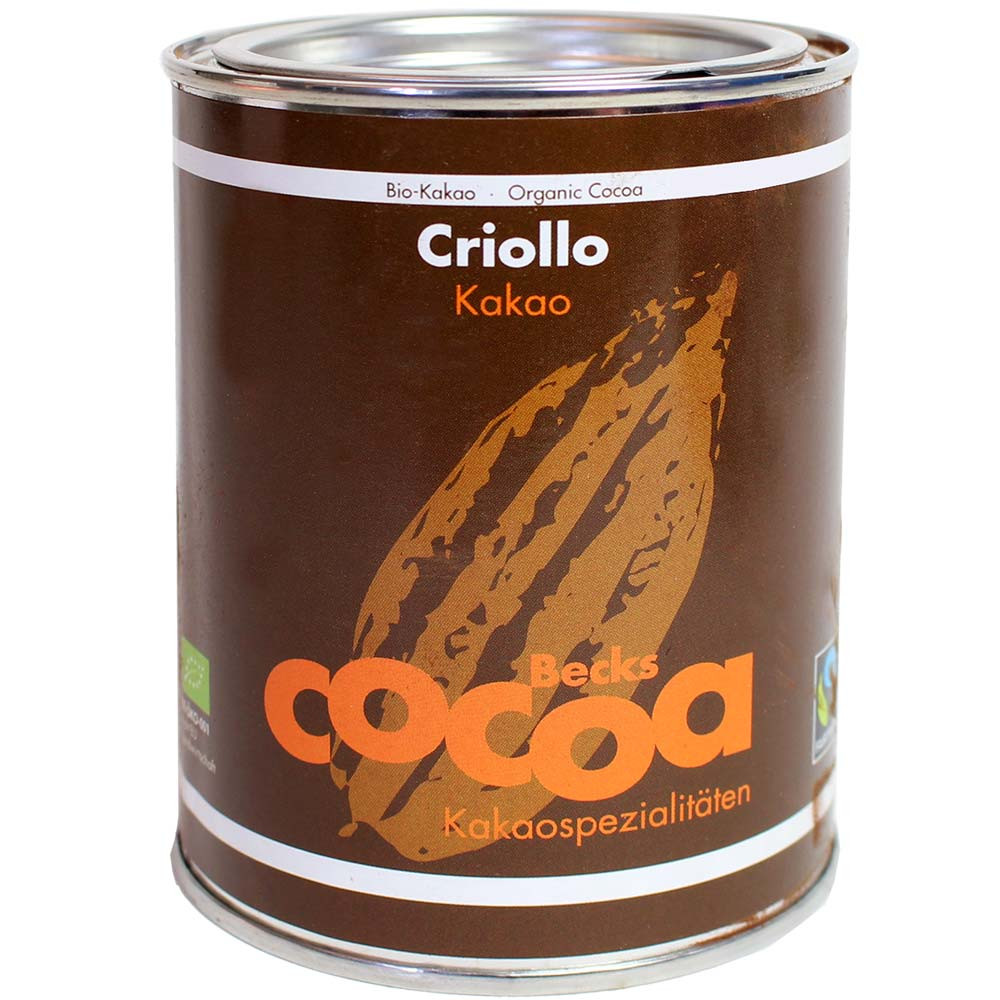 Criollo 100% pure cocoa
Organic drinking chocolate with no added sugar
Criollo 100% pure cocoa
Organic drinking chocolate with no added sugar
Top
Prices incl. VAT plus shipping costs
contains:

250 g (€4.00 * / 100 g)

weight:

0.28 kg

Mady by: Becks Cocoa
Prod.-No:

8-BK118
Available to ship
Standard Delivery time approx. 1-4 workdays within Germany. Please allow 1 week within Europe.
Click on the pictograms for more products with the same property. Take advantage of our Chocolate FINDER !
Accessories
Your Advantages
at Chocolats-De-Luxe.com
Great product selection
No minimum order value
Ready to ship on day of order*
Worldwide shipping by DHL
Recommended by Feinschmecker gourmet magazine
* On working days for goods in stock, for orders and payment received before 12 o'clock
---
Other customers rated Criollo 100% pure cocoa
Beste Trinkschokolade
Das Kakaopulver ohne Zuckerzusatz lässt sich klumpenfrei auflösen und schmeckt sehr cremig und vollmundig.
Die beste Trinkschokolade, die es gibt!!!
Ute Koltermann
am
21 November 2016
die beste Schokolade, die es gibt
100% Criollo Kakaopulver ohne Zucker von Becks löst sich klumpenfrei auf (!!!!!!), benötigt keine Süße, da der Kakao vollmundig und cremig ist ohne den bitteren und sauren Nachgeschmack der meisten hochprozentigen Kakaosorten...
er ist das Beste, was ich jemals genossen habe... und das sind sehr viele hochwertige und zum Teil sündhaft teure Schokoladen
iris striesow
am
26 May 2015