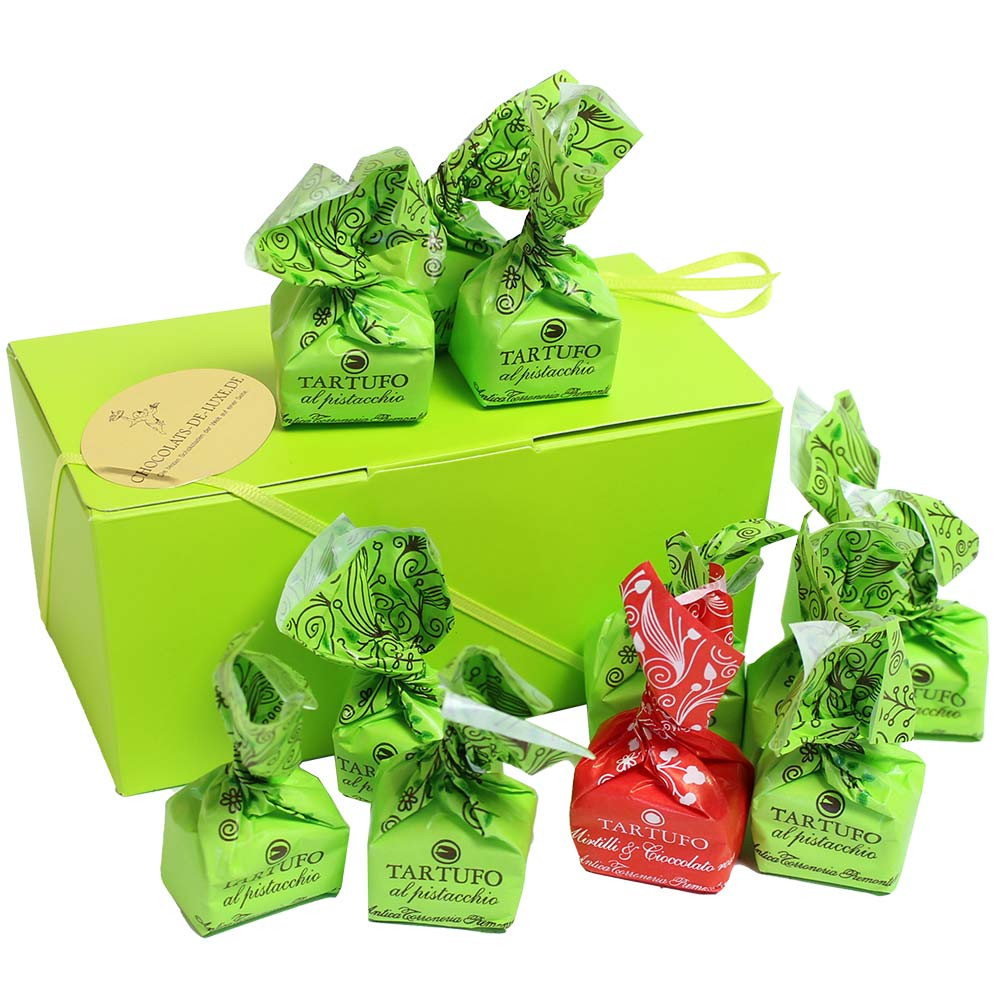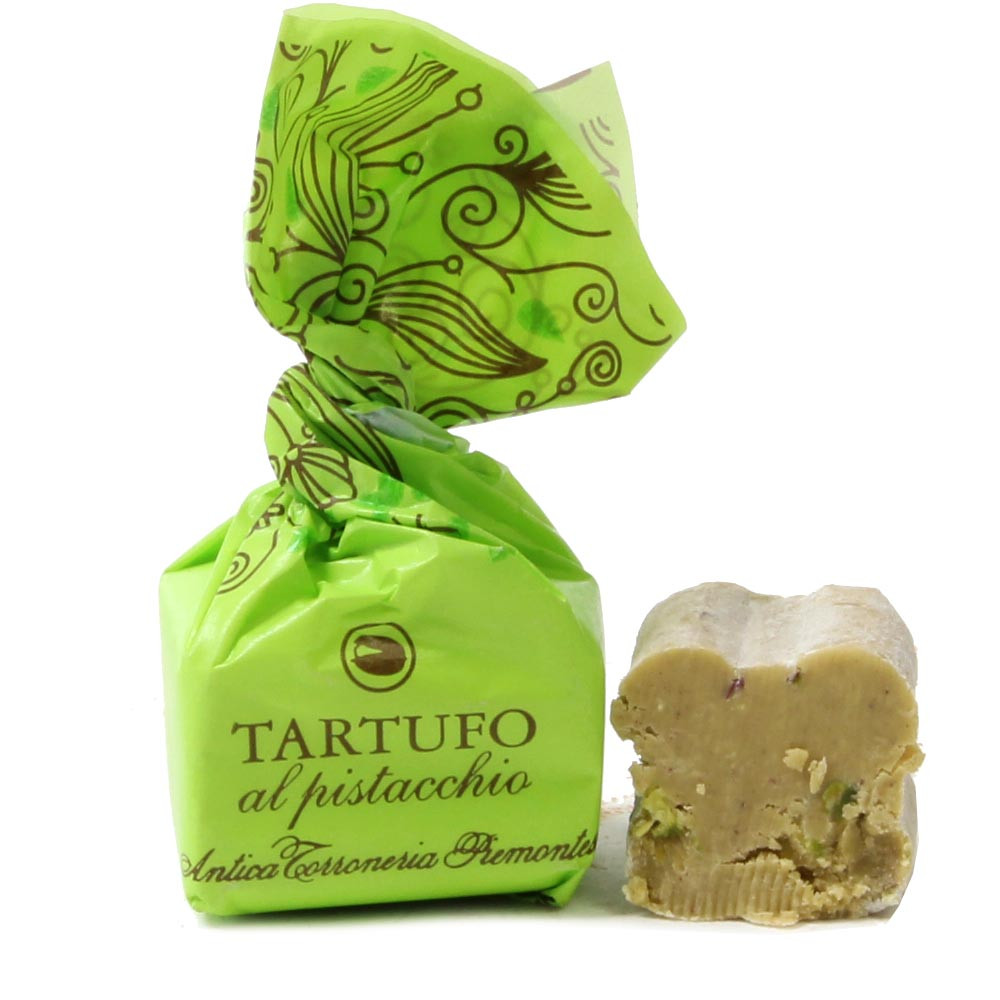 Symbolic title image. You will find all products currently included in this set in the detailed list below.
Chocolate gift set "icing on the cake"
Lingonberry meets pistachio
Chocolate gift set "icing on the cake"
Lingonberry meets pistachio
Prices incl. VAT plus shipping costs
Available immediately,
Standard Delivery time approx. 1-3 workdays within Germany. Please allow 1 week within Europe.
It's so green! But everything in green, something is missing. So another color had to be included. In our green box the icing on the cake
15 pistachios tartufi (green) and
1 cranberry tartufo (red).
The Tartufi pistachios are in the majority. All tartufi are individually wrapped, which is why we call them sweet finger food.
The tartufo mass is kneaded and formed into a long line and then cut into the typical tartufo size and wrapped in the colorful paper.
Attention! addicting.
Enjoy the general favorite starters in our gift set The icing on the cake .
This set consists of:
Tartufo al Pistacchio - White Pistachio Truffle
from Piedmont 1 piece
These tartufo are made from pistachios and white chocolate. After peeling, the nuts are roasted, which gives them their unmistakable taste. Mixed with sugar and cocoa butter, it becomes the delicious Tartufi al Pistacchio. The...
Ingredients
White chocolate (sugar, whole milk powder, cocoa butter, emulsifier: soy lecithin, flavor: natural vanilla, pistachios 32% (whole and paste), sugar.
Nutritional values
Nährwerte
pro 100g
GDA*
*GDA = Guideline Daily Amount: Richtwerte für die empfohlene Tageszufuhr, basierend auf einer Ernährung von täglich 2.000 kcal für eine erwachsene Frau
Energy
2,385 kJ
573 kcal
29 %
Total Fat
39.0 g
56 %
of which saturated fats
14.0 g
70 %
Kohlenhydrate
42.0 g
16 %
davon Zucker
38.0 g
42 %
Eiweiß
12.0 g
24 %
Salz
180 mg
3 %
Other customers rated Chocolate gift set "icing on the cake"
Write the first review and help other customers. Thank you for your support.