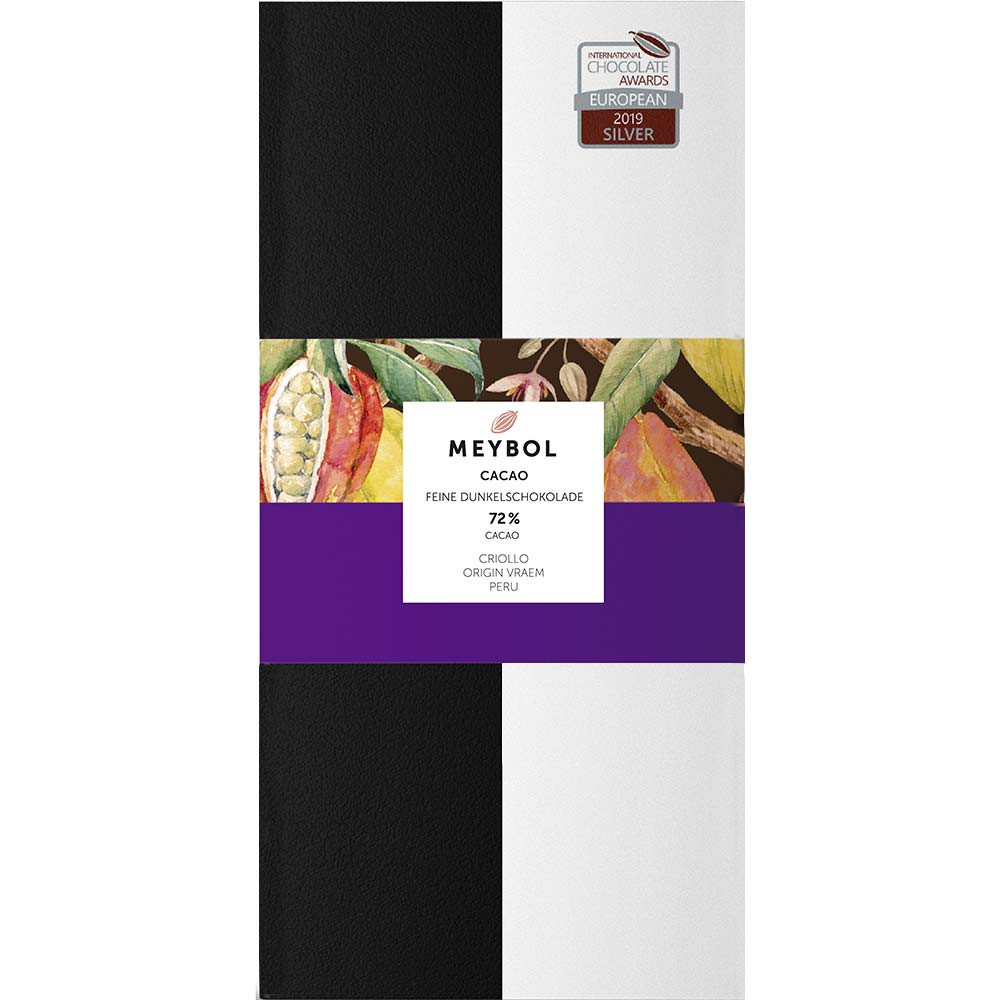 Symbolic title image. You will find all products currently included in this set in the detailed list below.
Chocolate tasting set from the 2020 Chocolate Festival - SUNDAY
Participation package with online explanations from the chocolatiers
Neu
Prices incl. VAT plus shipping costs
This article is currently sold out or currently not available.
Please enter your email address below and we will notify you when the item is available again.
The chocolate tasting set to join in and try out: Day 3 SUNDAY of the world's first online chocolate gourmet festival 2020 by Chocolats-de-luxe.de: We have selected a bar of their chocolates from every chocolatier who takes part on Sunday and put it in this Package packed.
Best of all: You can be there live at the festival and at the chocolatier's tastings and try out his creation with the chocolatier. After the festival, the tastings can still be viewed on the Schokoladen-Gourmet-Festival.de website and directly on YouTube. You will receive a link to the videos with the box. A great chocolate tasting from the comfort of your sofa!
Enjoy the chocolates from TOP chocolatiers in the world, whose chocolates have received various awards.
TIP: If you particularly liked the chocolates of one or more chocolatiers, there are tasting sets from all chocolatiers with all three chocolates discussed and of course all chocolates to put together yourself here in the shop of Chocolats-de-luxe.com
Try the chocolates in the Sunday Chocolate Tasting Set from the Chocolate Gourmet Festival.

This set consists of:
Vraem 72% dark chocolate made from fine Peruvian cocoa
Tree-to-bar chocolate from Peru
Peruvian cocoa is on the rise. Cocoa originally comes from Peru and not from Mexico, as has always been assumed until now. The cocoa variety Vraem comes from VRAEM, the headwaters of the Apurímac, Ene and Mantaro rivers in the...
Ingredients
Cocoa mass, cane sugar, cocoa butter.
Nutritional values
Nährwerte
pro 100g
GDA*
*GDA = Guideline Daily Amount: Richtwerte für die empfohlene Tageszufuhr, basierend auf einer Ernährung von täglich 2.000 kcal für eine erwachsene Frau
Energy
2,504 kJ
598 kcal
30 %
Total Fat
38.3 g
55 %
of which saturated fats
0.0 g
0 %
Kohlenhydrate
52.4 g
19 %
davon Zucker
15.7 g
17 %
Eiweiß
6.1 g
12 %
Salz
10 mg
0 %
Other customers rated Chocolate tasting set from the 2020 Chocolate Festival - SUNDAY
Write the first review and help other customers. Thank you for your support.