Pacari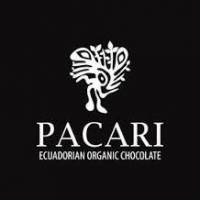 As a connoisseur and chocolate lover, you absolutely have to try the multi-award-winning Pacari chocolate. Founded in 2002 by Santiago Peralta and Carla Barboto, the melt-in -the- mouth chocolates produced in Ecuador, bean-to-bar , impress with their unmistakable fruity aroma. All fair trade ingredients come from Ecuador and are processed on site. Pacari attaches great importance to natural ingredients , as the company name, which translated means nature, shows. At Chocolats-de-luxe.de we offer you a large selection of high-quality, partly flavored chocolates. These always consist of the Arrabica National cocoa bean native to Ecuador, which is preferably grown in the Esmeraldas, Manabi and Los Rios regions. Due to the different soil conditions, the cultivation region shapes the aroma of the cocoa bean and ensures a rich aroma. Succumb to the sweet Pacari chocolate, which is made entirely from natural ingredients!
Pacari chocolate brings healthy moments of pleasure
Have you tried raw chocolate before? During production, the chocolate mass is never heated above 49 ° C, so that valuable ingredients such as antioxidants are retained. Order the healthier version of our favorite sweet, you are guaranteed to be amazed by the taste. Pacari Raw chocolate is available from a cocoa content of 70 percent. If you prefer lighter chocolates, you can also find them from Parcari in our range of Chocolats-de-luxe.de. Enjoy the sweet temptations from Ecuador in peace and quiet at home. And if you have never tasted an unroasted cocoa bean, it is high time you have a completely different chocolate taste experience. Taste pure nature with cocoa beans as a powder, in pieces or raw and unroasted.
Pacari Schokolade beschert gesunde Genussmomente
Haben Sie schon einmal Raw-Schokolade probiert? Bei der Herstellung wird die Schokoladenmasse niemals über 49 °C erhitzt, sodass wertvolle Inhaltsstoffe wie Antioxidantien erhalten bleiben. Bestellen Sie die gesündere Variante unserer Lieblingssüßigkeit, Sie werden garantiert vom Geschmack begeistert sein. Die Pacari Raw-Schokolade erhalten Sie ab einem Kakaoanteil von 70 Prozent. Sollten Sie doch hellere Schokoladen bevorzugen, finden Sie diese auch von Parcari in unserem Sortiment von Chocolats-de-luxe.de. Genießen Sie die süßen Versuchungen aus Ecuador in aller Ruhe zu Hause. Und sollten Sie noch nie eine ungeröstete Kakaobohne gekostet haben, wird es allerhöchste Zeit, denn Sie bieten ein völlig anderes Schokoladen-Geschmackserlebnis. Schmecken Sie Natur pur mit Kakaobohnen als Pulver, in Stückchen oder auch roh und ungeröstet.