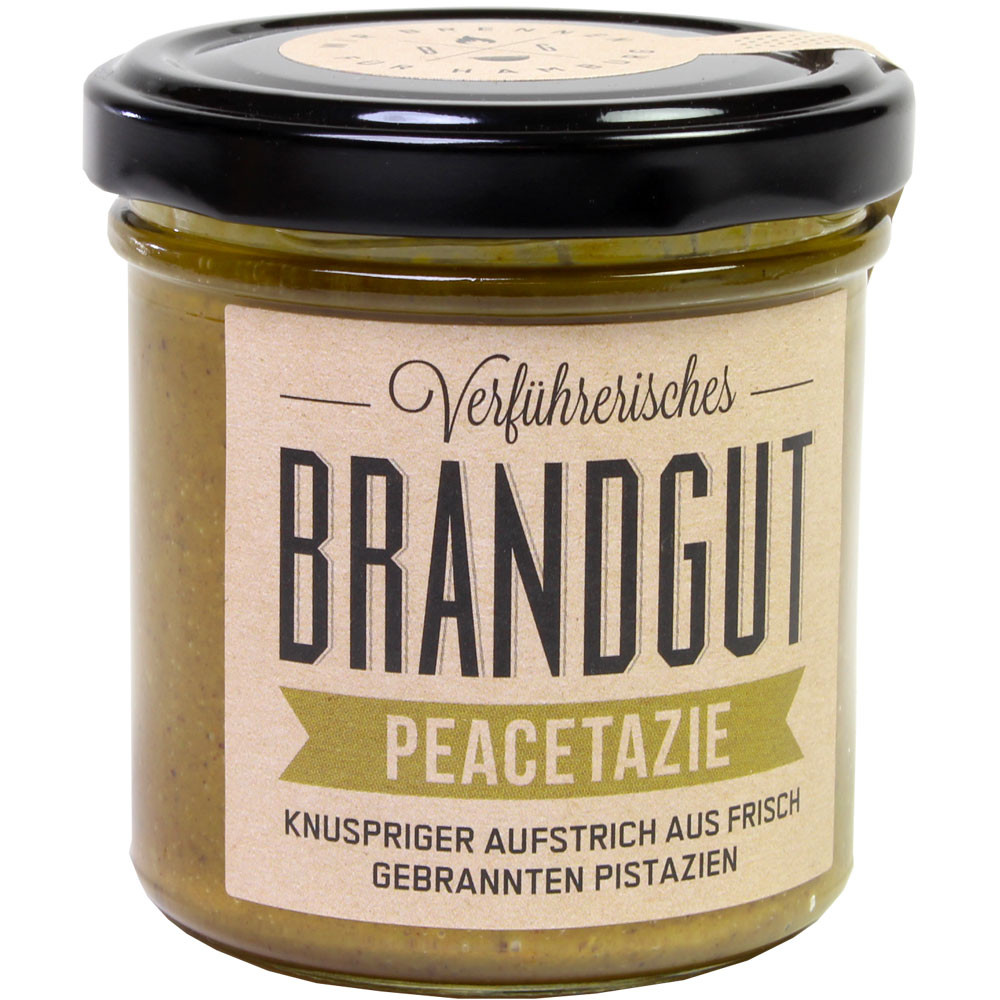 Seductive peacetacia - pistachio spread vegan
Spread made from crispy freshly roasted pistachios with sea salt
Seductive peacetacia - pistachio spread vegan
Spread made from crispy freshly roasted pistachios with sea salt
Prices incl. VAT plus shipping costs
contains:

160 g (€5.31 * / 100 g)

weight:

0.3 kg

Mady by: Brandgut
Prod.-No:

36-005
Available immediately,
Standard Delivery time approx. 1-3 workdays within Germany. Please allow 1 week within Europe.
Click on the pictograms for more products with the same property. Take advantage of our Chocolate FINDER !
Other customers rated Seductive peacetacia - pistachio spread vegan
Bettina Berghöfer
am
8 September 2019
Der Wahnsinn!
Wer auf leicht gesalzenen und knusprigen Braotaufstrich steht, für den hat BRANDGUT nur einen Nachteil:
Es ist leider nur so wenig drin und ist deshalb immer so schnell leer!!
Dirk Dreyer
am
20 August 2016