The perfect corporate gift from Chocolats-de-luxe.com
Tailor-made: the right attention for every occasion
An exclusive attention for your business partners, customers or your employees. Give culinary moments with special products exclusively packaged. From the small attention up to the large gift - we put together exactly the right gift for you.
Contact us today at 0511-78094370 and we will plan with you your personalized corporate gift, perfect for any event and for you. The quality of the selected chocolates and refined Pralines, together with our many years of experience, will put a satisfied smile on the face of your customers and employees.
For some occasions we offer pre-made packages to make your choice easier, but also individual compositions. From popular chocolate classics, exclusive products for business customers to individual solutions for every occasion, taking into account your corporate identity are part of our services. You can choose not only from exquisite chocolates, but also from high-quality Hot Chocolate, cookies and other delicacies, as well as matching wines and champagnes. Stay in sweet memory.
Shipping is worldwide to single or multiple addresses, whether 10 or 10,000 gifts. Everything according to your wishes and budget ideas.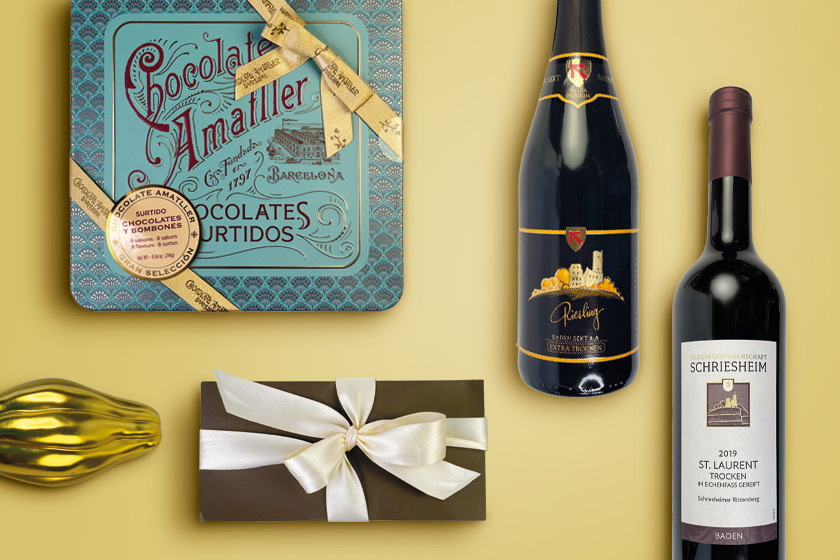 Exclusive gifts
Give the right moments
Gift giving is all about how you make people feel. Chocolats-de-luxe.com helps you send gifts that always feel right and get the best results.
Looking for a nice gift to simply say "thank you" for your years of service? We will be happy to advise you for an individually composed and high-quality packaged gift.
We offer a wide range of high-quality and seasonal specialties for every occasion. We are happy to personalize your gifts and take care of shipping all over the world.
Give us a call, we look forward to meeting you!
Advent calendar
We have many Advent calendars for you to choose from: filled with the popular Tartufi and other Sweet Fingerfood like Giandujotti, Doubledone, Cremini, stuffed figs with or without alcohol, just as you wish.
Choose a calendar or have your individual calendar designed: discuss your wishes with us. Of course, we will also send your Advent calendars to your customers, employees or loved ones.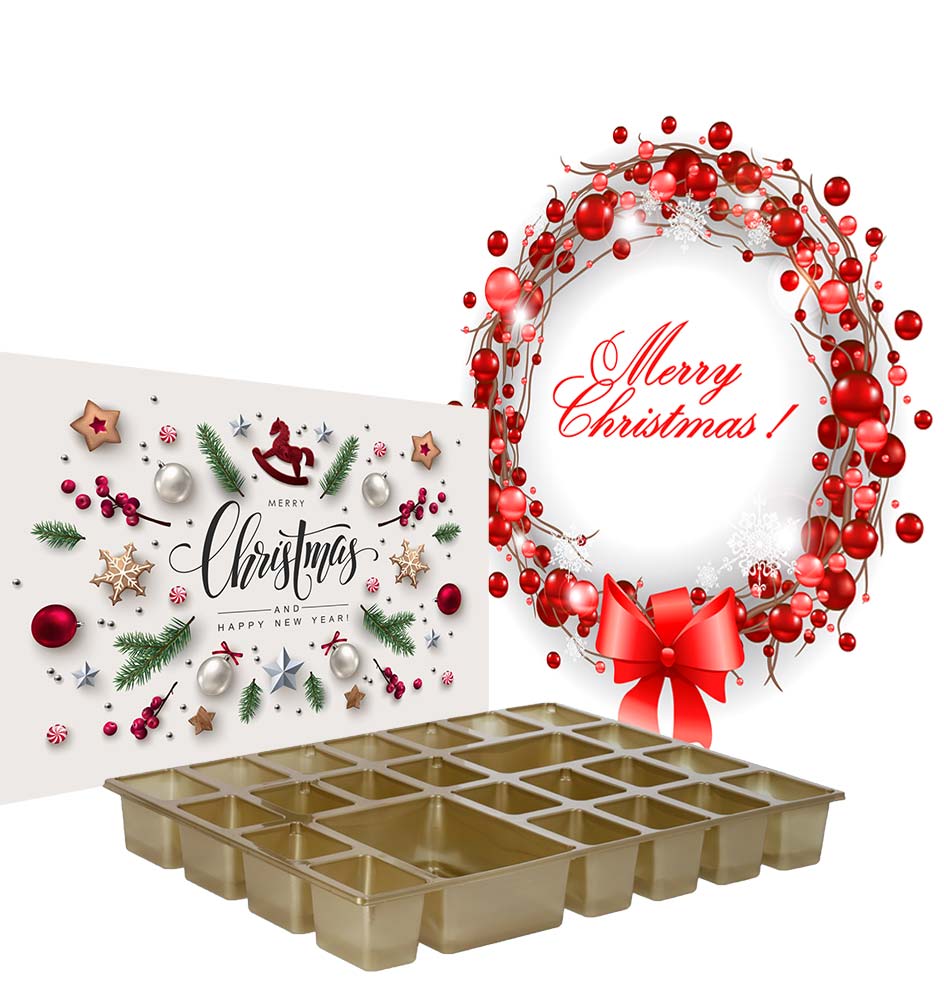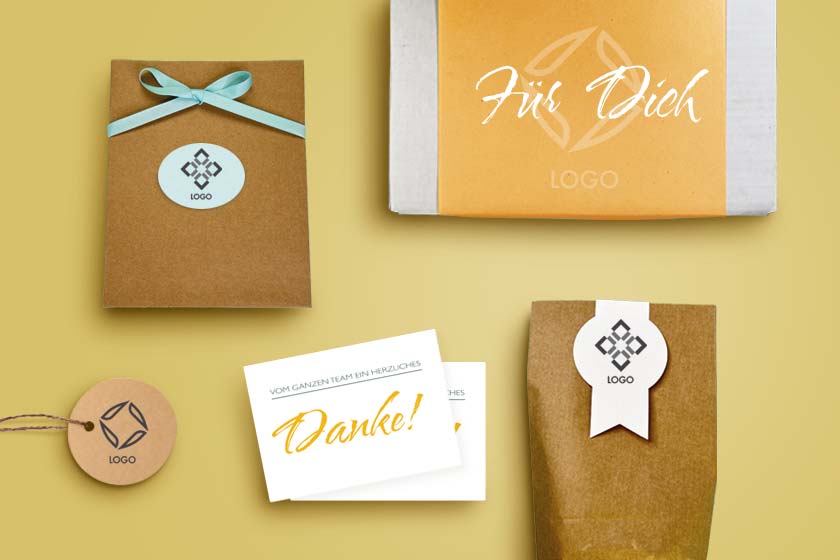 Personalization
We think: every gift should always be accompanied by a personal greeting. Therefore, it is a matter of course for us that we send all gifts with personalized greeting cards upon request. Integrating your own branding is also no problem.
Thanks to our wide range of customization options, we can offer the right design for every occasion. We will gladly take care of the entire conception and corresponding product selection, the packaging and, if desired, also the shipping. Our individualizations are already possible from a small number of items.
High-quality gift boxes or affectionate attentions, contact us with pleasure!
Online events
and virtual Conferences
You have planned an international meeting or conference? We would be happy to take over the entertainment program with an online tasting. We send the box in time with all the chocolates and information to your participants and you are ready to go. No matter what technology you are working with, we are used to dealing with it.
By the way: in addition to German, we also speak English and French.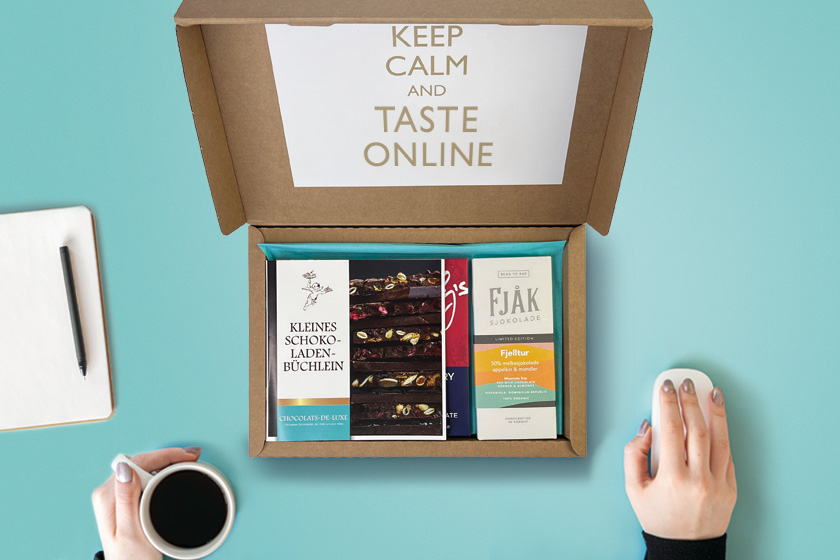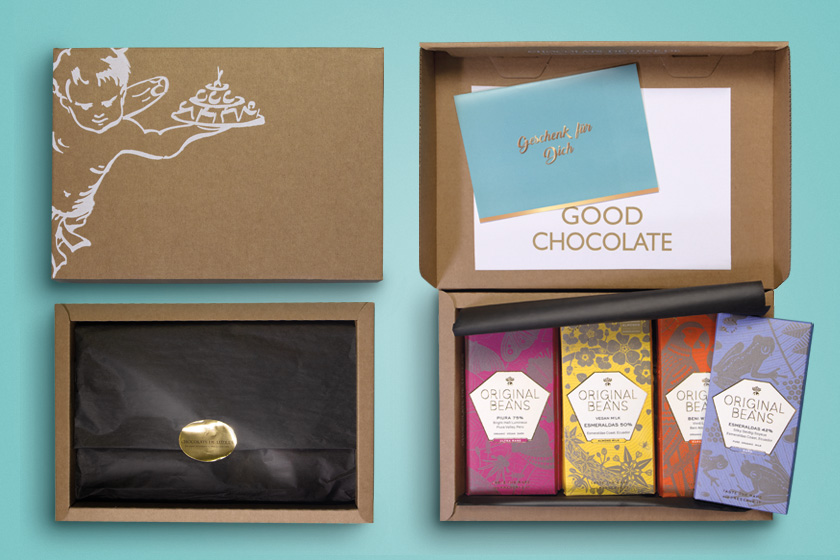 Boxes & Subscriptions
The choice of boxes is as big as your imagination. We have gifts for every occasion, starting with gifts for birthday, anniversary, onboarding, farewell or thank you also home office packages, or ideas for motivation and much more. Just contact us.
Do you already know our chocolate subscription? We send a monthly chocolate package to the recipient, as long as you want already from 3 months.
Worldwide shipping
We can ship toover 160 countries, with premium shipping or express. We work with almost all parcel shippers such as DPD, DHL, UPS or DHL Express and take over the shipping of your ordered gifts both domestically and abroad.
On-time shipping to home and abroad, as well as personalized greeting cards are no longer a problem. Contact us !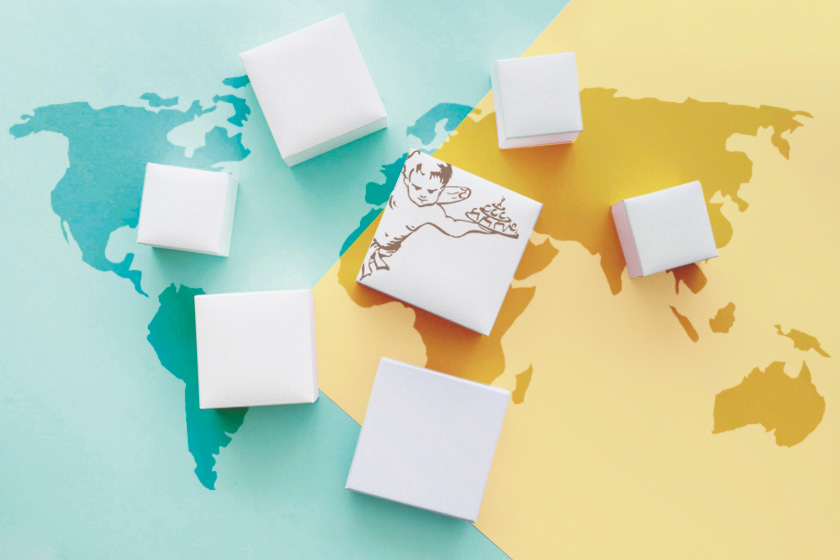 First gift ideas
by budget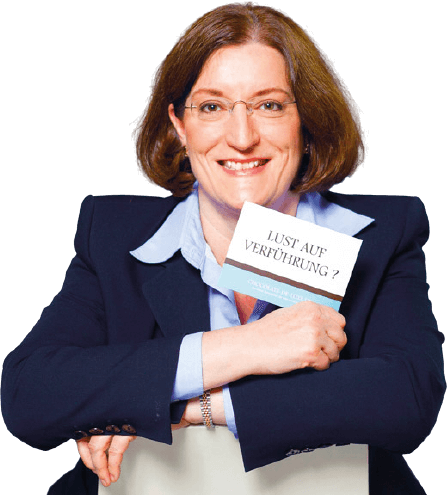 Sie finden bei uns besondere Ideen für Geschenke und genussvolle Sets, um Ihren Mitarbeitern und Kunden eine besondere Freude zu machen.
✔ Individuelle Adventskalender mit richtig leckerem Sweet Fingerfood
✔ Leckere Präsente für Kollegen und Geschäftspartner
✔ Online-Tastings mit Schokolade pur (oder mit Wein oder Whisky)
✔ Versand an unterschiedliche Adressen im In- und Ausland
✔ Individuelle Grußkarten & Geschenkkartons
Haben Sie sonst weitere Fragen zu unserem Firmen-Service, finden Sie nicht das passende Präsent oder haben Sie eine hohe Stückzahl? Gerne berät Sie Frau Schupp persönlich, sodass der Ablauf unkompliziert und mit geringem Zeitaufwand für Sie ist.
Wir finden gemeinsam das passende Geschenke zu einem tollen Angebot.
Ihre Michaela Schupp
Tel: 0511 - 78 09 43 70
Build deeper connections with your prospects, customers and employees. Provide for important moments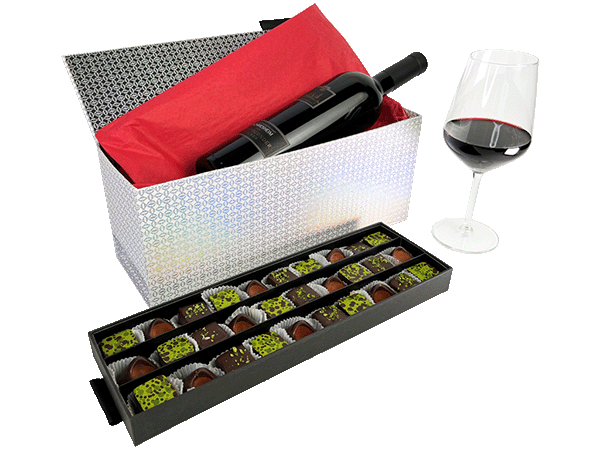 Exclusive gifts
A nice gift to celebrate the successful conclusion of a contract or would you simply like to say "thank you" for many years of cooperation? We will be happy to advise you on an individually compiled and high-quality packaged gift.
Online Event Boxing
There is a long online meeting or a digital press conference set up and you want to entertain your guests? With us you can order snack boxes in various sizes for just such occasions. We will be happy to help you with product selection as well as national and international shipping.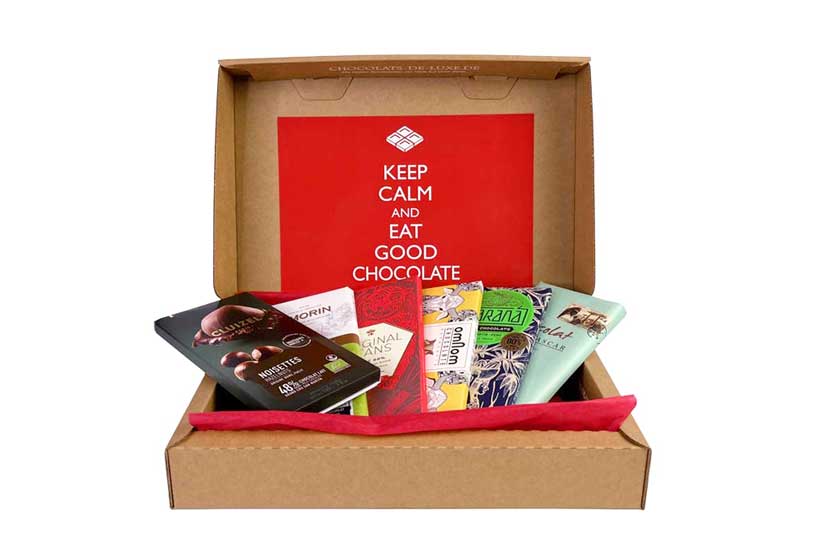 Folding business cards
with chocolate square
in your individual design with a napolitain of your choice glued on
from 250 pcs
Personalized gifts
We think: every gift should always be accompanied by a personal greeting. Therefore, it is a matter of course for us that we send all gifts with personalized greeting cards upon request.
It is also no problem to integrate your own branding.
Please do not hesitate to contact us!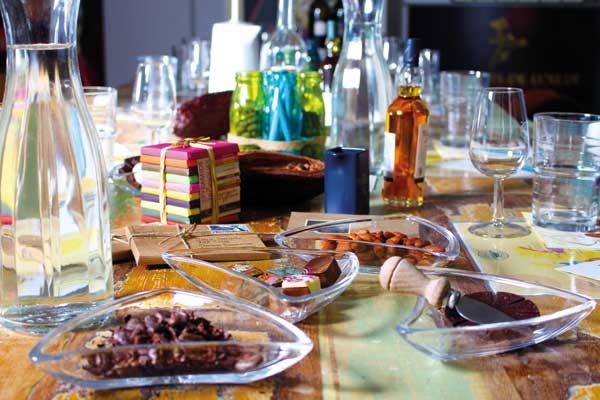 Chocolate Tastings
with wine, whisky, rum or Chocolate pure
Wine & Chocolate are the two oldest luxury foods in the world. But do these two perennial favorites of the world of enjoyment go together? That the right combination of good wine and genuine Chocolate, beyond industrial mass production, can be a real taste experience, our expert evening wine & Chocolate will bring you closer.
When done right, gift giving is a powerful way to build meaningful relationships. We believe in giving gifts without asking for anything in return.
Timing is everything. Never miss the right opportunity to connect with your audience and the best time to follow up. Use Chocolats-de-luxe.com to automatically trigger the sending of gifts from your marketing, sales and employee management systems and ensure it for all your direct mail and gifts.
Classy gift box or elegant gift bag?
Finish your gifts with festive pillow cases, concierge bags, gift boxes or chic bottle bags.
Or present them with something we've custom finished for you, whether with ribbon or in a beautiful box.
- Add a free message to your custom gift
- Arrange a shipping date close to the big day.
Corporate gifts for many recipients
From delicious desk gifts to launch and Christmas calendars, onboading presents to corporate experiences, we have everything you need to bring joy to your clients and colleagues this year. Present your gifts in a custom gift bag or fancy gift box and we'll deliver as requested to you or directly to the recipients: whether you want to send 10 or 10,000 gifts.
You can also place your order online. Want to send a gift to more than one recipient? We are prepared and have what you need! Call us at 0511 - 78 09 43 70 or send us an inquiry via our Online form.
Do your promotional gifts by phone
If you have a large order and prefer to talk to us, please call us at 0511 - 78 09 43 70 on the phone. Give us a budget or your idea of what you would like to give away, we will take care of working out the details: quickly & competently.
Who should you send promotional gifts to?
It's been another special and sometimes difficult year, with challenges both at work from home and in the office. Give your employees a smile with our delicious gifts! Or send a token of appreciation to loyal customers or vendors who have worked with you during this difficult year. Wherever and to whomever you send your corporate gifts this year, with Chocolats-de-luxe.com you can be sure that you are giving away a little piece of Indulgence and of course happiness - who could say no to that?
Chocolats-de-luxe.com YOUR ADVANTAGES
✔ Personal advice & support
✔ Individual shipping to individual addresses possible
✔ Fine gifts & stylish packaging
✔ Individualisation with your logo
✔ Individual, personal greeting cards with every gift
✔ Fast processing
✔ Payment on account
✔ Price advantage from 300 € order value net
The best corporate gifts
Our recommendations