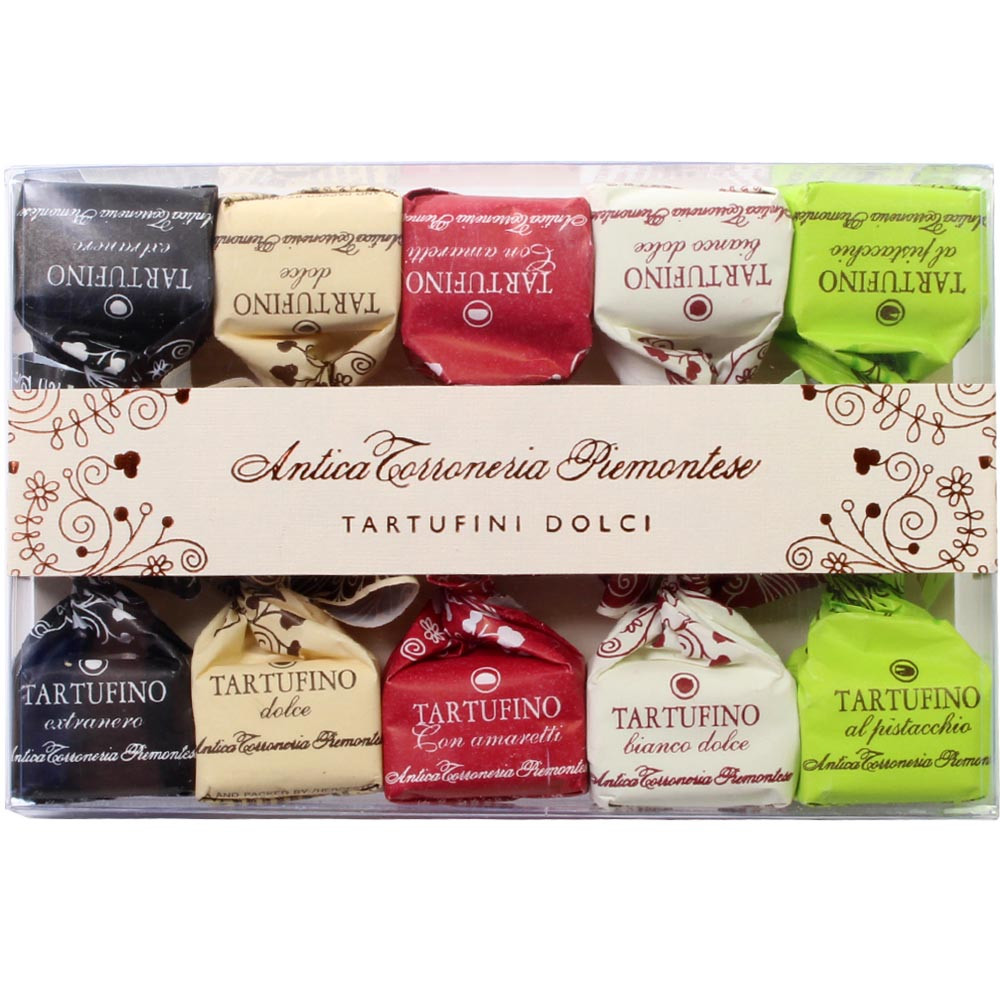 Tartufini Dolci hazelnut pralines 10 pieces gift box
5 different types
Tartufini Dolci hazelnut pralines 10 pieces gift box
5 different types
Top
€6.60 *
Prices incl. VAT plus shipping costs

Standard Delivery time approx. 2-4 workdays within Germany. Please allow 1 week within Europe. Available to ship
Click on the pictograms for more products with the same property. Take advantage of our Chocolate FINDER !
Accessories
Your Advantages
at Chocolats-De-Luxe.com
Great product selection
No minimum order value
Ready to ship on day of order*
Worldwide shipping by DHL
Recommended by Feinschmecker gourmet magazine
* On working days for goods in stock, for orders and payment received before 12 o'clock
---
Other customers rated Tartufini Dolci hazelnut pralines 10 pieces gift box
Soooooo lecker !
Das ist mit Abstand die leckerste Schokolade, die ich kenne. Ich finde alle Trüffel extrem lecker!!
Habe sie auch schon verschenkt. Kommen immer gut an !
Lena David am 28 November 2021
Intensiv
Intensiv in Aroma und Süße, außer "extra nero". Alle Sorten unterscheiden sich deutlich im Geschmack. Mürbe Textur.
Vielleicht als Nachtisch oder einzeln genossen.