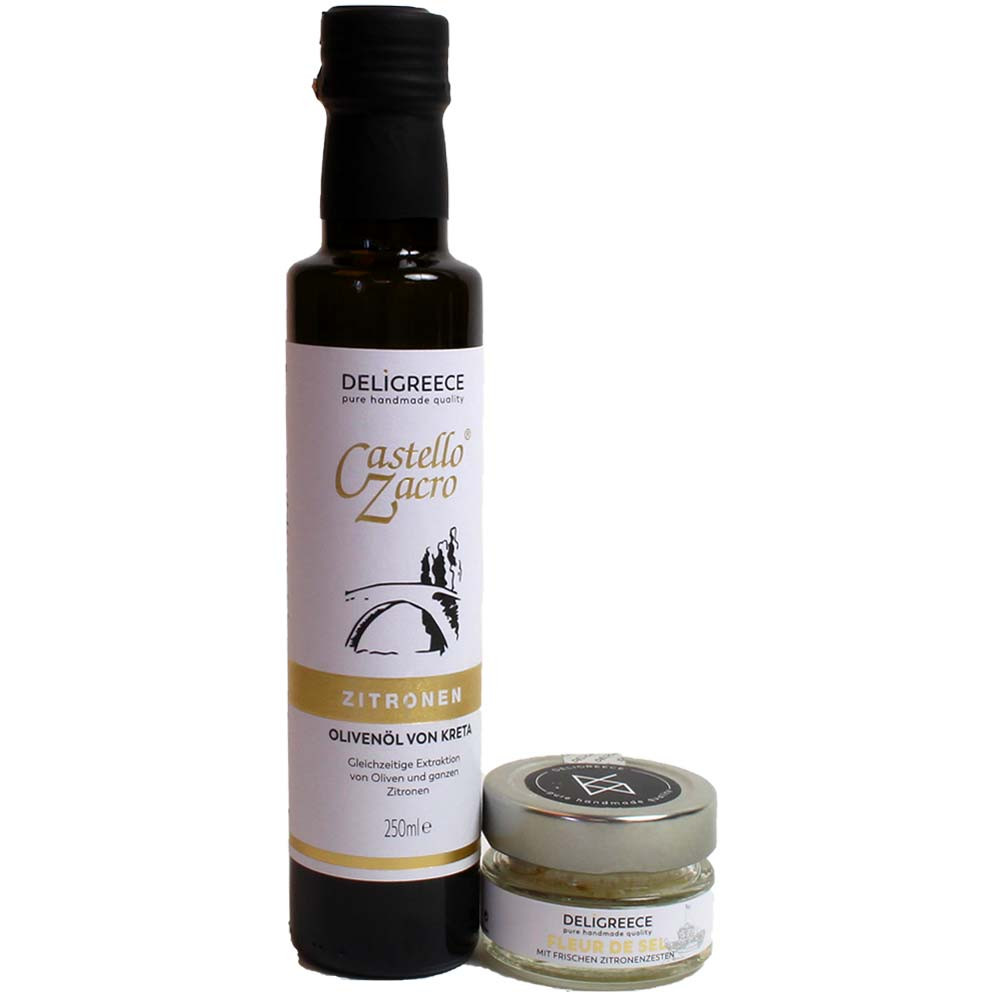 Set lemon with olive oil and fleur de sel - with lemon
Specialties from Greece with lemon
Set lemon with olive oil and fleur de sel - with lemon
Specialties from Greece with lemon
Prices incl. VAT plus shipping costs
contains:

270 g (€5.74 * / 100 g)

weight:

0.4 kg

Mady by: Castello Zacro
Prod.-No:

91-0200
Available immediately,
Standard Delivery time approx. 1-3 workdays within Germany. Please allow 1 week within Europe.
Click on the pictograms for more products with the same property. Take advantage of our Chocolate FINDER !
Other customers rated Set lemon with olive oil and fleur de sel - with lemon
Write the first review and help other customers. Thank you for your support.