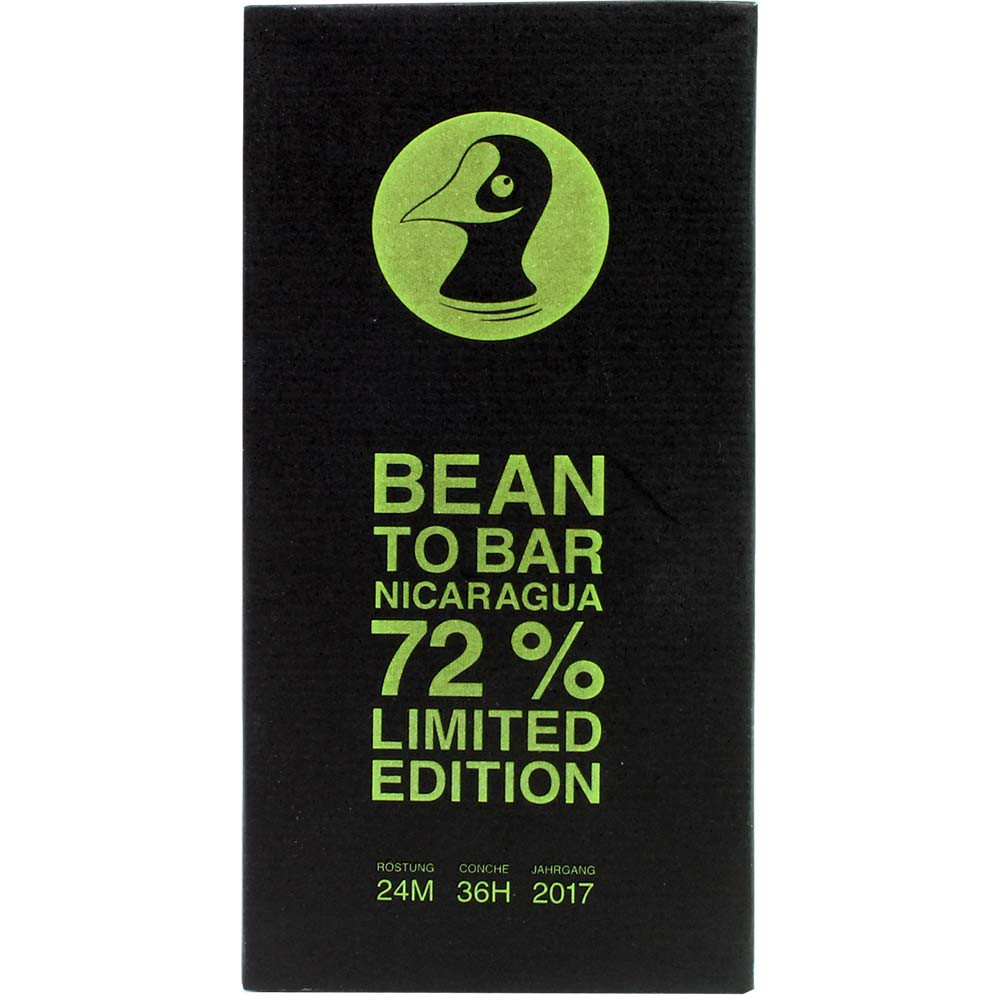 Nicaragua 72% Limited Edition - dark chocolate
Bean-to-bar chocolate
€9.90 *
Prices incl. VAT plus shipping costs
This article is currently sold out or no longer available.
Please enter your email address below We will notify you when the item is available again.
Click on the pictograms for more products with the same property. Take advantage of our Chocolate FINDER !
Other customers rated Nicaragua 72% Limited Edition - dark chocolate
Eine wunderbare zart schmelzende Schokolade
Wir haben noch nie so eine gute Schokolade gegessen.
Obwohl sie nicht so dunkel aussieht, schmeckt sie herrlich. Sie zergeht auf der Zunge. Das Beste ist das sie nicht so süss ist. Nun ja das Chonchieren ist eben das Wichtigste.
Elke Hellmich am 14 November 2021