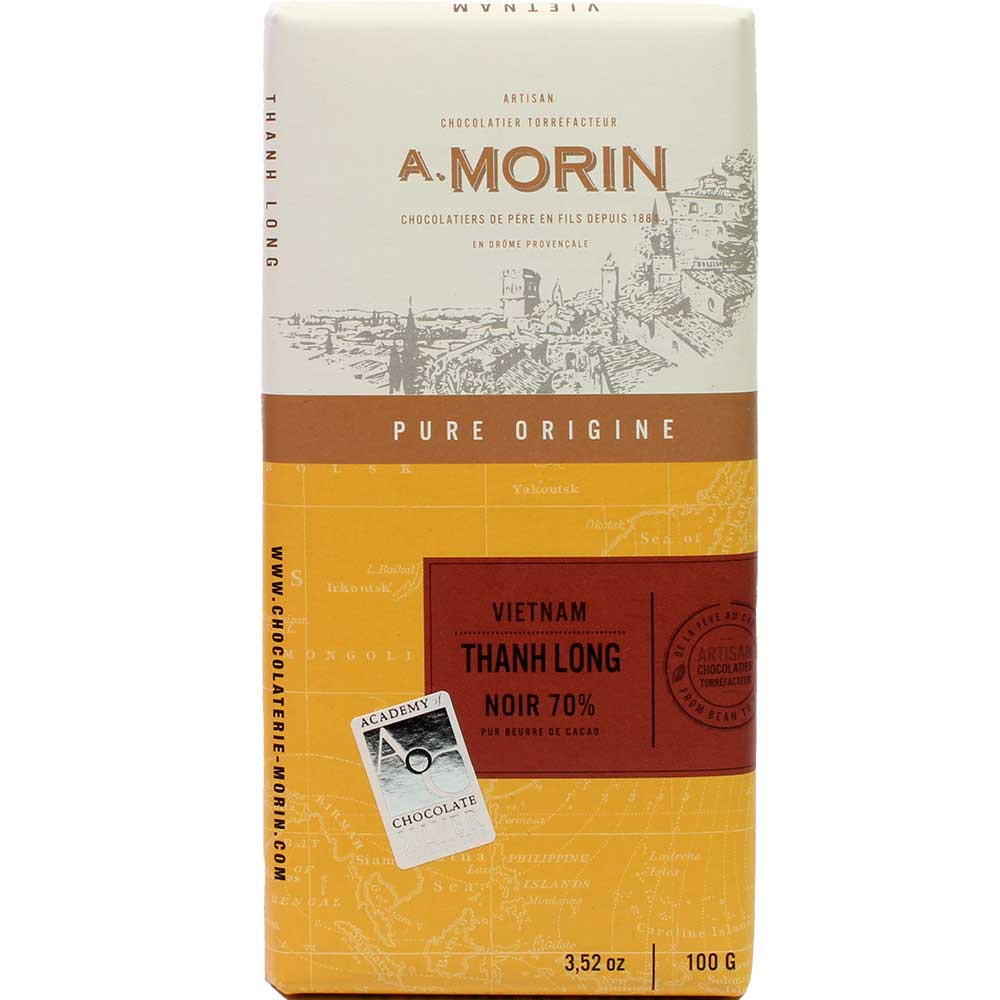 Thanh Long Vietnam 70% Zartbitterschokolade
aus der BenTre Region Vietnamms
Thanh Long Vietnam 70% Zartbitterschokolade
aus der BenTre Region Vietnamms
Neu
Prices incl. VAT plus shipping costs
contains:

100 g

weight:

0.15 kg

Mady by: Morin
Prod.-No:

127-00220
Available to ship
Standard Delivery time approx. 1-4 workdays within Germany. Please allow 1 week within Europe.
Click on the pictograms for more products with the same property. Take advantage of our Chocolate FINDER !
Other customers rated Thanh Long Vietnam 70% Zartbitterschokolade
Vietnam absolut
Morin gehört einfach zu den Besten. Diese Schokolade zeigt das auch wieder. Angenehm schokoladig, würzig, fruchtig. Super. Der Kakao überstürzt nicht nur die vietnamesischen Kakaobauern, sondern auch benachteiligte Jugendliche dort!