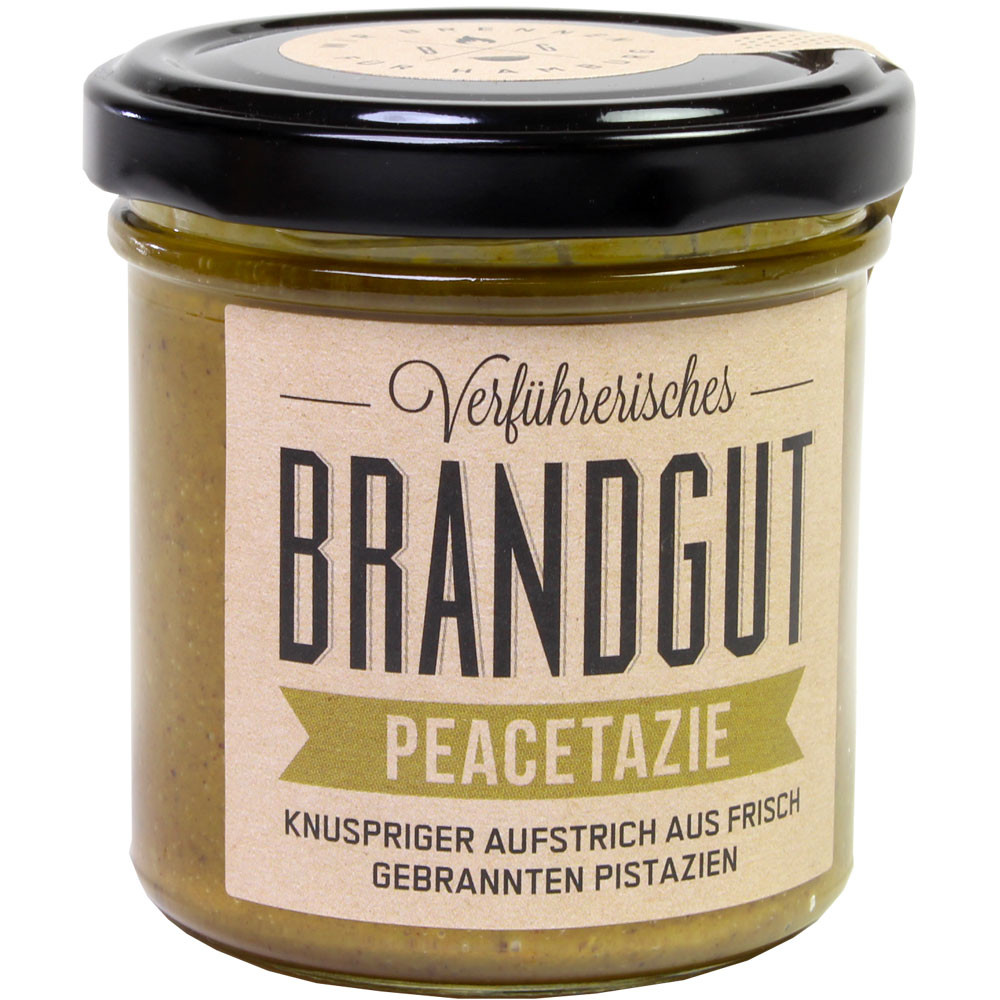 "Peacetazie" Seductive pistachio spread
Spread made from crispy freshly roasted pistachios with sea salt
"Peacetazie" Seductive pistachio spread
Spread made from crispy freshly roasted pistachios with sea salt
Top
Prices incl. VAT plus shipping costs
contains:

160 g (€5.31 * / 100 g)

weight:

0.3 kg

Mady by: Brandgut
Prod.-No:

36-005
Available to ship
Standard Delivery time approx. 1-4 workdays within Germany. Please allow 1 week within Europe.
Click on the pictograms for more products with the same property. Take advantage of our Chocolate FINDER !
Other customers rated "Peacetazie" Seductive pistachio spread
Bettina Berghöfer
am
8 September 2019
Der Wahnsinn!
Wer auf leicht gesalzenen und knusprigen Braotaufstrich steht, für den hat BRANDGUT nur einen Nachteil:
Es ist leider nur so wenig drin und ist deshalb immer so schnell leer!!
Dirk Dreyer
am
20 August 2016