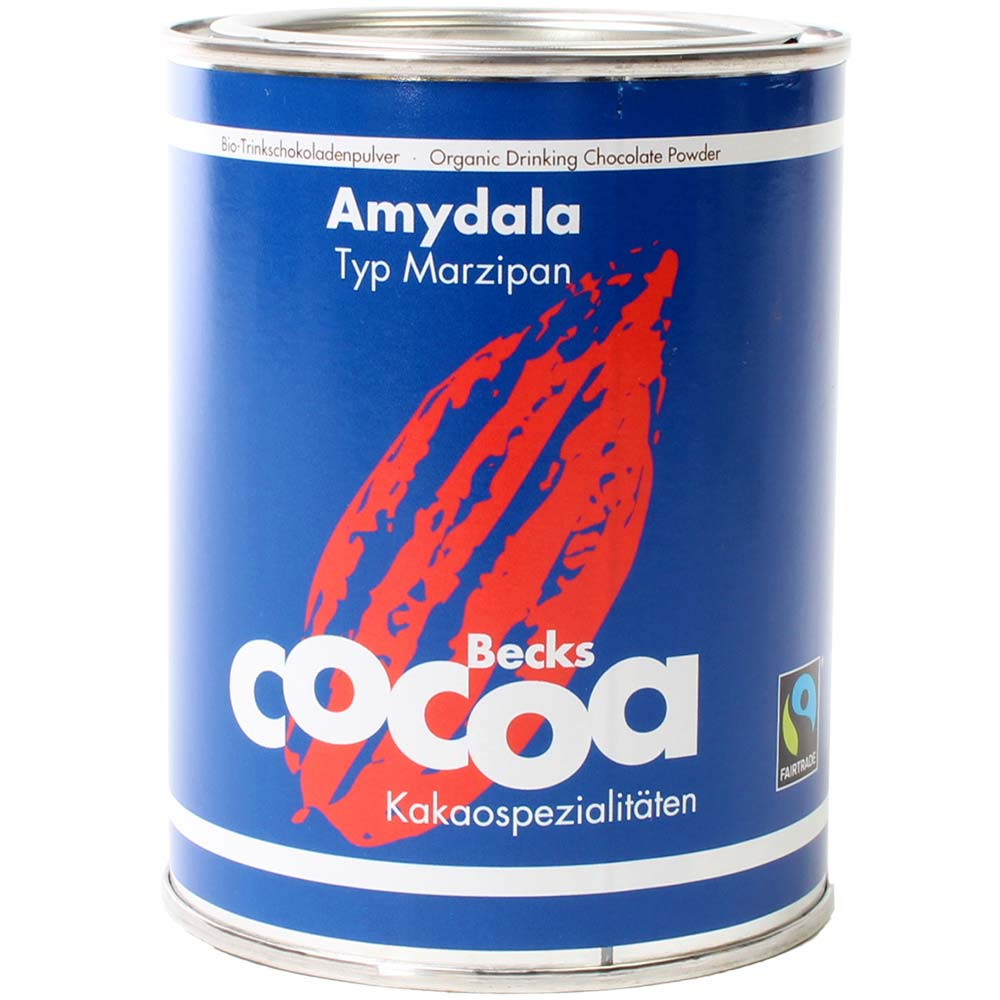 Amydala Kakaospezialität Marzipan
Organic - Traded according to Fairtrade standards
Amydala Kakaospezialität Marzipan
Organic - Traded according to Fairtrade standards
€9.30 *
Prices incl. VAT plus shipping costs
contains: 250 g (€37.20 * / 1 kg)
weight: 0.35 kg
Mady by: Becks Cocoa
Prod.-No: 8-BK122

Standard Delivery time approx. 2-4 workdays within Germany. Please allow 1 week within Europe. Available to ship
Click on the pictograms for more products with the same property. Take advantage of our Chocolate FINDER !
Other customers rated Amydala Kakaospezialität Marzipan
Wer Marzipan mag- liebt diesen Kakao!
Perfekter Geschmack nach Marzipan!
Dachte gar nicht, dass das so identisch bei einer Trinkschokolade möglich ist!
Und dann auch noch Bio!
Bravo!!!
10 Punkte von mögl 10 Punkten!
Tipp: Am liebsten verwende ich Hafer bzw. Hirse Milch dabei.