Becks Cocoa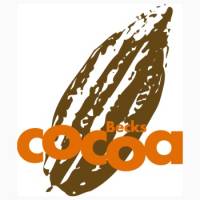 Becks Cocoa stands for the finest drinking chocolate - because this is where high quality meets creativity and exotic creations. When choosing cocoa, Michael Beck attaches great importance to the best beans from all over the world, which is why cocoa is mainly imported from South America and from organic and / or fair cultivation. Especially with cocoa drinks, the quality of the raw materials used is of the utmost importance, so that we can taste the individual components while drinking and they come into their own. With these hot beverages from Becks Cocoa you will create extraordinary taste experiences that you will remember with joy for a long time. Let yourself be inspired by our selection and discover the variety of drinking chocolates and much more.
Refined with spices from all over the world: Becks Cocoa drinking chocolate
Each type of drinking chocolate from Becks Cocoa is something special, as it works with a wide variety of flavors . Because that is what Becks Cocoa stands for: a colorful mixture of exotic spices combined into a full-bodied composition. When it comes to the varieties, the manufacturer is constantly reinventing itself and experimenting with a variety of different essences in order to present you with excellent Becks Cocoa drinking chocolate. Whether white drinking chocolate with vanilla or dark chocolate with real chilli, in our online shop we have something for every taste. With just a few clicks you can order your cocoa powder straight to your home - enjoy a quiet evening on the sofa with a tasty cocoa drink from Becks Cocoa.
Mit Gewürzen aus aller Welt veredelt: Becks-Cocoa-Trinkschokolade
Jede Sorte der Trinkschokoladen des Herstellers Becks Cocoa ist etwas Besonderes, da hier mit den unterschiedlichsten Geschmacksrichtungen gearbeitet wird. Denn auch dafür steht Becks Cocoa: eine bunte Mischung aus exotischen Gewürzen verbunden zu einer vollmundigen Komposition. Bei den Sorten erfindet sich der Hersteller immer wieder neu und experimentiert mit einer Vielfalt an unterschiedlichsten Essenzen, um Ihnen eine hervorragende Becks-Cocoa-Trinkschokolade zu präsentieren. Ob weiße Trinkschokolade mit Vanille oder dunkle mit echtem Chili, in unserem Onlineshop bieten wir für jeden Geschmack das Passende. Mit wenigen Klicks können Sie sich also Ihr Kakaopulver direkt nach Hause bestellen – genießen Sie einen ruhigen Abend auf dem Sofa mit einem geschmackvollen Kakaogetränk von Becks Cocoa.
Becks Cacao beim Schoko-Festival
Michael Beck ist Aussteller der ersten Stunde beim jährlichen Schokoladen-Gourmet-Festival in Hannover, organisiert von Chocolats-de-luxe.de.