Booja Booja Company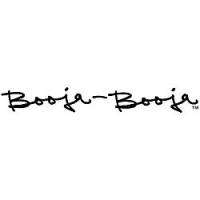 The small manufacture of the Booja Booja Company was founded in 1999 in Norfolk, England, producing dairy-free and vegan organic chocolates, truffles and ice cream. They have already received over 40 awards for their creations and packaging. In collaboration with 80 artists from Persian Dowry, for example, pretty, colorful and handcrafted gift boxes are created . The packaging consists only of environmentally friendly material and is painted with water-based paints. Booja Booja works with the small family business Pacari from Ecuador, which produces its Ecuadorian truffle creations from raw chocolate in England. It is important to both companies to support small family businesses and to make chocolate from only the best ingredients that mother nature has to offer.
Try the exquisite truffle pralines from Booja Booja - a real treat
The handmade Booja Booja chocolate truffles are a real treat, because they are so delicate that it gently melt in your mouth. Try, for example, the Booja Booja Ginger Truffle, which will delight every palate with a filling made of chocolate and small pieces of ginger. For very exquisite enjoyment , we offer the champagne truffles in our online shop, which have also won multiple awards . And for coffee lovers, we recommend the Midnight Espresso Truffles from Booja Booja, which melt gently and release their taste from freshly made coffee. The chocolate for this comes from the Dominican Republic and is processed into these delicious pralines in England. So take a look around here at Chocolats-de-luxe and try the world of pralines.
Probieren Sie die exquisiten Trüffelpralinen von Booja Booja – ein wahrer Hochgenuss
Die handgefertigten Booja Booja Trüffelpralinen sind ein Hochgenuss, denn sie sind so zart, dass diese sanft auf der Zunge zergehen. Probieren Sie zum Beispiel die Booja Booja Ingwer Trüffel, die mit einer Füllung aus Schokolade und kleinen Ingwer-Stückchen jeden Gaumen in Entzücken versetzen. Für den ganz exquisiten Genuss bieten wir in unserem Onlineshop die Champagner-Trüffel an, welche ebenfalls mehrfach preisgekrönt sind. Und für Kaffeeliebhaber empfehlen wir die Midnight Espresso Trüffel von Booja Booja, die zart schmelzend ihren Geschmack von frisch zubereitetem Kaffee freisetzen. Die Schokolade hierfür kommt aus der Dominikanischen Republik und wird in England zu diesen köstlichen Pralinen weiterverarbeitet. Sehen Sie sich also hier auf Chocolats-de-luxe um und probieren Sie sich durch die Pralinenwelt.