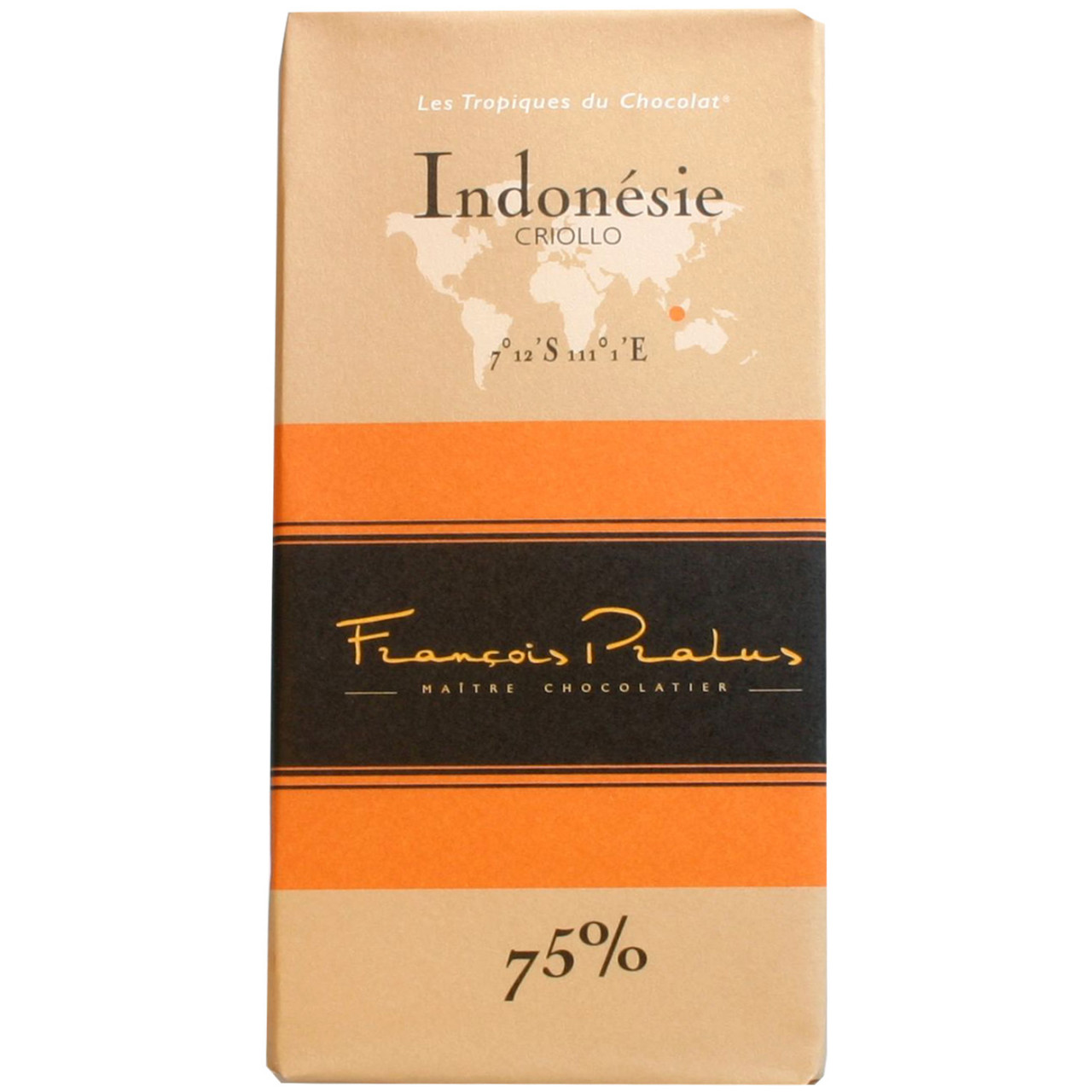 Indonésie Criollo 75% dark chocolate
Dark chocolate from Indonesia with 75% cocoa
Indonésie Criollo 75% dark chocolate
Dark chocolate from Indonesia with 75% cocoa
Top
Prices incl. VAT plus shipping costs
contains:

100 g

weight:

0.11 kg

Mady by: Pralus
Prod.-No:

13-8041
Available to ship
Standard Delivery time approx. 1-4 workdays within Germany. Please allow 1 week within Europe.
Click on the pictograms for more products with the same property. Take advantage of our Chocolate FINDER !
Other customers rated Indonésie Criollo 75% dark chocolate
Rauch und Wuerze und gebrannte Mandel
Eine unglaublich spannende und ursprüngliche Schokolade. Würzige und rauchige Noten vereinen sich zu einer für mich unvergesslichen Geschmackserlebnis.
Anders.meyer@gmx.net
am
5 January 2019