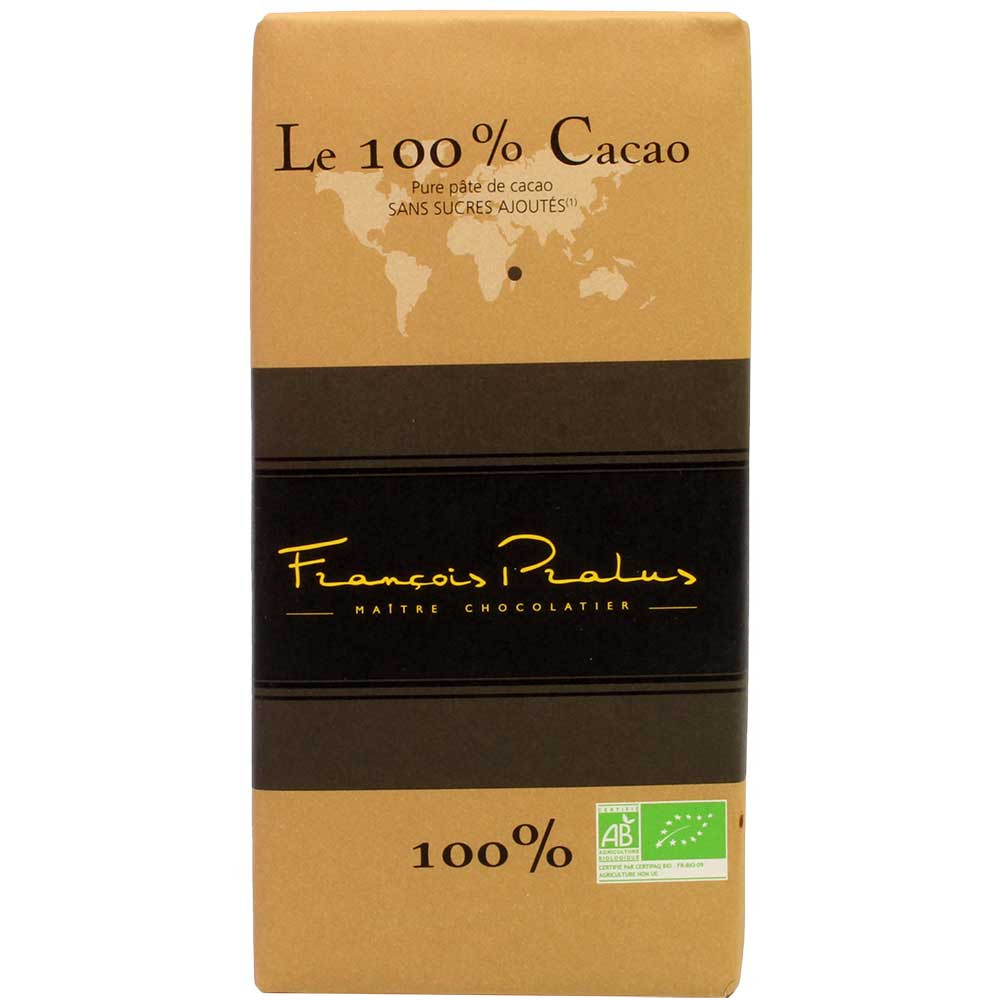 Le 100% chocolate from Madagascar
Dark chocolate made from Criollo cocoa with no added sugar
Le 100% chocolate from Madagascar
Dark chocolate made from Criollo cocoa with no added sugar
Top
Prices incl. VAT plus shipping costs
contains:

100 g

weight:

0.11 kg

Mady by: Pralus
Prod.-No:

13-8191
Available to ship
Standard Delivery time approx. 1-4 workdays within Germany. Please allow 1 week within Europe.
Click on the pictograms for more products with the same property. Take advantage of our Chocolate FINDER !
Other customers rated Le 100% chocolate from Madagascar
Hammer!
Ich esse seit einiger Zeit keinen Zucker mehr, daher nur noch Schokolade mit 100% Kakaogehalt. Auch wenn nichts außer Kakao in der Schokolade ist, gibt es doch merkbare Unterschiede. Manche sind regelrecht bitter, manche staubtrocken, manche schmecken ein bisserl verbrannt. Diese hier ist der absolute Hammer. Vorsicht! Suchtfaktor.
Angelika
am
31 January 2017
Puristisch-klarer Schokogenuss
Wer den Chocolatier François Prluas kennt, weiß, was mit dieser Schokolade auf ihn zukommt, was er erwarten kann - nämlich einen Schokogenuss ohne Reue - puristisch, ohne zusätzliche 'Schnörkel' und trotz der 100% Kakaomasse unglaublich fein im Abgang - etwas für Schoko'freaks'
Inge Wachsmuth
am
9 April 2016