Valrhona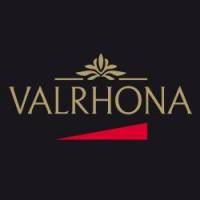 Valrhona chocolate - every connoisseur's mouth watering just with these two words. Because the brand stands for years of experience and high-quality products . Right from the start, great importance is attached to the high quality behind the respective product: Initially with cultivation and harvesting in hand-picked plantations from the best growing regions for cocoa worldwide. It then continues through drying and shipping to further processing in France. Behind every single bar of this delicacy there is not only a lot of work, but also a great deal of dedication to the product . That's what Valrhona chocolate is all about!
Valrhona chocolate in many different variations
Thanks to decades of experience in the production and sale of high-quality chocolates, the branded chocolate is now considered a special delicacy from France, which is particularly in demand with chocolatiers and renowned kitchens. In our online shop you have the opportunity to have one of these delicacies delivered to your home and experience the unique taste of these creations. Chocolats-de-luxe.de offers you the opportunity to experience the range of chocolates: Here you will find light chocolate, the classic whole milk variant and many bars with a wide variety of cocoa content. Valrhona chocolate can also combine several components, such as adding fruits. That is why our products are also very suitable as gifts and to bring new tastes to one of your loved ones - and let's be honest, is there anyone who would not be happy about a bar of chocolate as a gift?
Valrhona Schokolade in vielen verschiedenen Varianten
Durch die jahrzehntelange Erfahrung in der Produktion und dem Vertrieb der qualitativ hochwertigen Schokoladen, gilt die Markenschokolade heute als eine besondere Köstlichkeit aus Frankreich, die besonders bei Chocolatiers und renommierten Küchen gefragt ist. In unserem Onlineshop haben Sie die Möglichkeit, sich eine dieser Köstlichkeiten nach Hause liefern zu lassen und den einmaligen Geschmack dieser Kreationen zu erleben. Chocolats-de-luxe.de bietet Ihnen die Gelegenheit, die Bandbreite der Schokoladen zu erleben: Bei uns finden Sie helle Schokolade, die klassische Vollmilchvariante und viele Tafeln mit den verschiedensten Kakaoanteilen. Gerne werden bei der Valrhona Schokolade auch mehrere Komponenten kombiniert, beispielsweise Früchte hinzugefügt. Deshalb eignen sich unsere Produkte auch sehr gut als Geschenke und um einem Ihrer Liebsten neue Geschmäcker nahe zu bringen – und sind wir mal ehrlich, gibt es jemanden, der sich über eine geschenkte Tafel Schokolade nicht freuen würde?