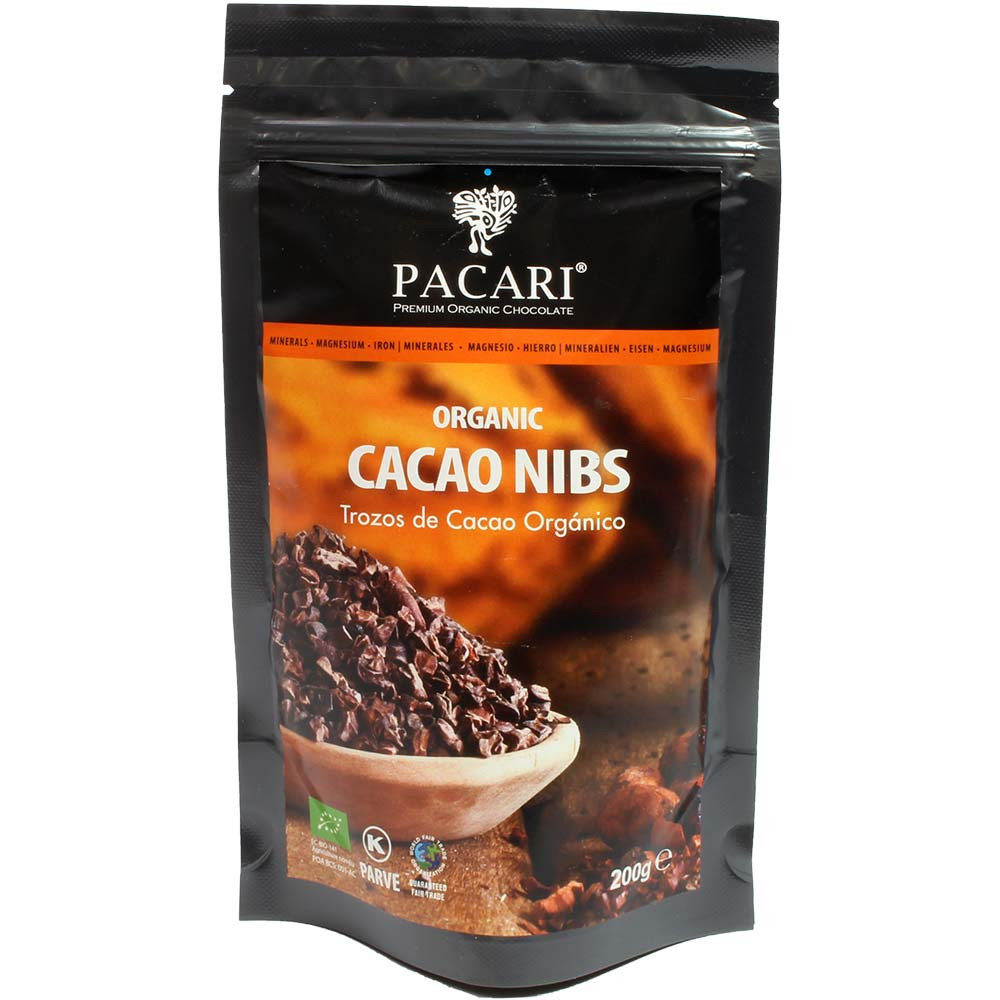 Cocoa beans in pieces Nibs raw - organic raw cacao nibs
Kakaonibs von Arriba Nacional Kakaobohnen aus Ecuador
Cocoa beans in pieces Nibs raw - organic raw cacao nibs
Kakaonibs von Arriba Nacional Kakaobohnen aus Ecuador
Top
Prices incl. VAT plus shipping costs
contains:

200 g (€3.40 * / 100 g)

weight:

0.03 kg

Mady by: Pacari
Prod.-No:

43-RK02
Available to ship
Standard Delivery time approx. 1-4 workdays within Germany. Please allow 1 week within Europe.
Click on the pictograms for more products with the same property. Take advantage of our Chocolate FINDER !
Accessories
Your Advantages
at Chocolats-De-Luxe.com
Great product selection
No minimum order value
Ready to ship on day of order*
Worldwide shipping by DHL
Recommended by Feinschmecker gourmet magazine
* On working days for goods in stock, for orders and payment received before 12 o'clock
---
Other customers rated Cocoa beans in pieces Nibs raw - organic raw cacao nibs
Klasse
Das ging aber superschnell, die Lieferung war perfekt! Auch die Kakaonibs sind genau wie beschrieben, alles also bestens. Ich bin äußerst zufrieden und kann die Bestellung hier empfehlen!!