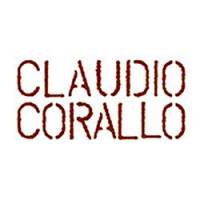 Almost 1 year Claudio Corallo was stuck in Italy because of the Corona restrictions. Now he is back on his beloved island and producing what is possible.
Unfortunately, Sao Tomé, the archipelago off Africa, is also affected by COVID-19 and Corallo is now trying with less than half of his staff to produce the chocolate, again. However, unfortunately, for the time being we will have to make do with slightly fewer varieties than usual (not all varieties are immediately available). If you want to be one of the first lucky ones, enter your eMail address with your favorite Corallo chocolate(s) and you will receive an eMail when the chocolate has arrived.
Claudio Corallo chocolate is absolutely the right choice for lovers of bitter dark chocolate: You will find chocolate with a cocoa content of 70 to 100 percent at Chocolats-de-luxe.co.uk - in other words, the highest cocoa pleasure. Test, for example, the Chocolate Soft with 73.5 percent, the fine dark chocolate with 75 and 80 percent or the 100 percent Massa de Cacau. When you taste Claudio Corallo's chocolate, you will experience the pure pleasure of cocoa and then know what chocolate originally tastes like. On his plantation on the island of São Tomé and Príncipe off the coast of Africa, he personally takes care of the care and production of his chocolates. That is why Corallo chocolates are so exceptional - the little delicacies are created with a great deal of love. Cocoa beans naturally have a bitter taste, which many dislike about dark chocolate. But Claudio Corallo has managed to breed a bean that is not bitter. The result was the chocolates that you can buy here in the store of Chocolats-de-luxe.co.uk. These are unique in the world, because they are among the purest and tastiest dark chocolates available!
Claudio Corallo chocolate is unique and delicious
Claudio Corallo says about chocolate, "Most people don't have the slightest idea what chocolate is. What it can be." But the first time you try Claudio Corallo chocolate, you will learn how different chocolate can actually taste. That's because his goal is to create the best chocolate in the world. In the production process, he does not use long conching because, in his opinion, this causes the pure flavor of the cocoa to be lost. Instead, he lets the cocoa beans ferment for 16 days, whereas classic fermentation takes seven days at most. His approach to processing can be compared to that of a winemaker. Claudio Corallo is not only a perfectionist, but also a purist, and takes his own unique approach to chocolate production. His chocolates are Organic-quality and lecithin-free.
Click here through our pleasure assortment and discover beside Claudio Corallo also the various other exclusive products which we offer to you!
Of course, Corallo has already been at the Chocolate Gourmet Festival - organized by Chocolats-de-luxe.co.uk - in Hannover; the Mecca of the "chocoholics".
DER SPIEGEL already reported in 2008 in "The King's Cocoa" about the chocolate of Claudio Corallo
and ARTE reported in 2018 in the series Equator - The line of the life likewise about him (is repeated occasionally). The service "tvseries.com" keeps a list of when the episode will be rebroadcast on TV, or which streaming services make that available at any time.