Friis-Holm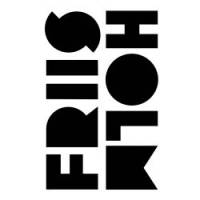 Friis-Holm has been making chocolate since meeting John Scharffenberger and Robert Steinberg, co-founders of Scharffen Berger Schokolade from California. Since then he has been the exclusive importer of Scharffen Berger chocolate in Denmark. Mikkel Friis-Holm is actually a trained chef, and this is when he recognized his preference for high-quality food . In Nicaragua, Friis-Holm learned a very special way of processing cocoa beans. He was so enthusiastic about the cocoa and its fermentation that he only uses cocoa beans for production, which are fermented and dried according to his ideas . In the beginning he had his Friis-Holm chocolate made by the French company Bonnat, but now he has his own production. Mikkel Friis-Holm is a true visionary when it comes to chocolate production, as he was the first to bring two identical chocolates onto the market that differ only in the type of fermentation. The amazing thing is the surprisingly different taste of both chocolates.
The exclusive Friis-Holm chocolate here at Chocolats-de-luxe.de
Five types of the delicious and highly exclusive Friis-Holm chocolate have now been created. Four of them were made from cocoa beans from Nicaragua and one from Honduras. His chocolates are so unique that he received an award at the Great Taste Awards for his 55 percent Dark Milk and the Nicaliso 70 percent . Try the Dane's other delicious chocolates here from the Chocolats-de-luxe.de online shop. If you want to try all five varieties, then Cube, the cube with 5 mini bars, is exactly the right thing. Or if you like very dark chocolate, then you absolutely have to test the La Dalia in 100 percent or 85 percent. The beans for this chocolate come from 10 different cocoa farmers in Nicaragua. Just try the delicious chocolate yourself and convince yourself of the exclusive taste!
Friis-Holm at Galileo
In June 2020, Mikkel Friis-Holm gave a Galileo television team an insight into the production of his chocolate. We are happy to link to the 10 minute report from Galileo on YouTube
Friis-Holm stellt Schokolade seit einem Treffen mit John Scharffenberger und Robert Steinberg, den Mitbegründern von Scharffen Berger Schokolade aus Kalifornien, her. Seitdem ist er exklusiver Importeur der Scharffen Berger Schokolade in Dänemark. Zu Beginn ließ er seine Friis-Holm Schokolade von der französischen Firma Bonnat herstellen, mittlerweile besitzt er seine eigene Produktion. Mikkel Friis-Holm ist ein wahrer Visionär, was die Schokoladenherstellung angeht, denn er hat als erster zwei identische Schokoladen auf den Markt gebracht, die sich lediglich in der Art der Fermentation unterscheiden. Das verblüffende ist der überraschend unterschiedliche Geschmack beider Schokoladen.
Die preisgekrönte Friis-Holm Schokolade hier bei Chocolats-de-luxe.de
Friis-Holm nimmt aus mehreren Gründen regelmäßig an den International Chocolate Awards teil. Die International Chocolate Awards ist der einzige völlig unabhängige internationale Wettbewerb. Gleichzeitig zielen die Chocolate Awards ausdrücklich darauf ab, die Produktion hochwertiger Edelschokolade weltweit zu fördern und zu unterstützen. Außerdem sollen sie die Erzeuger unterstützen, die die hochwertigen Kakaobohnen anbauen und pflegen. Und deshalb ist Mikkel Friis-Hom auch zu recht besonders stolz darauf, dass er durch die Qualität seiner Schokoladen er viele Goldmedaillen bei den International Chocolate Awards gewonnen habt.
Die exklusive Friis-Holm Schokolade hier bei Chocolats-de-luxe.de
Seine Schokoladen sind so einzigartig, dass er für seine 55 Prozent Dark Milk und die Nicaliso 70 Prozent eine Auszeichnung bei den Great Taste Awards erhielt. Probieren Sie auch die anderen deliziösen Schokoladen des Dänen hier aus dem Onlineshop von Chocolats-de-luxe.de. Oder mögen Sie gerne ganz dunkle Schokolade, dann müssen Sie unbedingt die La Dalia in 100 Prozent oder 85 Prozent testen. Die Bohnen für diese Schokolade stammen von 10 verschiedenen Kakaobauern aus Nicaragua. Probieren Sie die köstliche Schokolade einfach selbst und überzeugen Sie sich vom exklusiven Geschmack!
Friis-Holm beim Schoko-Festival
Mikkel Friis-Holm ist Aussteller der ersten Stunde beim jährlichen Schokoladen-Gourmet-Festival in Hannover, dem einzigen Schokoladen-Event, dass sich mit guter Schokolade beschäftigt.