Friis-Holm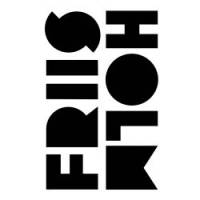 Friis-Holm has been making chocolate since meeting John Scharffenberger and Robert Steinberg, co-founders of Scharffen Berger Schokolade from California. Since then he has been the exclusive importer of Scharffen Berger chocolate in Denmark. Mikkel Friis-Holm is actually a trained chef, and this is when he recognized his preference for high-quality food . In Nicaragua, Friis-Holm learned a very special way of processing cocoa beans. He was so enthusiastic about the cocoa and its fermentation that he only uses cocoa beans for production, which are fermented and dried according to his ideas . In the beginning he had his Friis-Holm chocolate made by the French company Bonnat, but now he has his own production. Mikkel Friis-Holm is a true visionary when it comes to chocolate production, as he was the first to bring two identical chocolates onto the market that differ only in the type of fermentation. The amazing thing is the surprisingly different taste of both chocolates.
The exclusive Friis-Holm chocolate here at Chocolats-de-luxe.de
Five types of the delicious and highly exclusive Friis-Holm chocolate have now been created. Four of them were made from cocoa beans from Nicaragua and one from Honduras. His chocolates are so unique that he received an award at the Great Taste Awards for his 55 percent Dark Milk and the Nicaliso 70 percent . Try the Dane's other delicious chocolates here from the Chocolats-de-luxe.de online shop. If you want to try all five varieties, then Cube, the cube with 5 mini bars, is exactly the right thing. Or if you like very dark chocolate, then you absolutely have to test the La Dalia in 100 percent or 85 percent. The beans for this chocolate come from 10 different cocoa farmers in Nicaragua. Just try the delicious chocolate yourself and convince yourself of the exclusive taste!
Friis-Holm at Galileo
In June 2020, Mikkel Friis-Holm gave a Galileo television team an insight into the production of his chocolate. We are happy to link to the 10 minute report from Galileo on YouTube