Chocolate Baure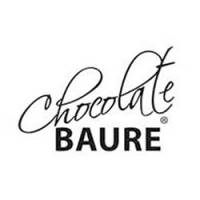 The Amazon region in Bolivia in the northeast of the country is a wet savanna area with an average annual temperature of 28 ° C. 420,000 people live in the state of Beni , located in the flat lowlands on the border with Bolivia. The area is as big as Great Britain. The landscape is rich in water, criss-crossed with many lakes and rivers. The vegetation is dominated by tropical rainforest in the north and grass steppes in the south. A third of the population consider themselves to be indigenous peoples. The main source of income is agriculture and animal husbandry. Most of the country is below 200m and is quickly flooded when it rains heavily.
800 farming families live on wild cocoa in the district of Baures . The history of this cocoa probably goes back well into pre-Columbian times, i.e. before the discovery of America. It grows in the rainforest , where it is harvested and tended by small farmers. David and Marcela came to the region in 2000 to promote and preserve wild cocoa. In addition, the culture and environment of the indigenous population should be preserved and respected, to which cocoa has been a part for thousands of years.
Wild cocoa from the Amazon region
A crazy idea turned into a large project with the aim of becoming THE address for sustainable cocoa growing in the wild. In 2001 Sumar Ltda. founded, a few years later the organic certification followed . Gradually, the machines for the production of couverture and chocolate bars were purchased, and in 2017 a shop was opened in Santa Cruz to sell the company's own products.
Today we can enjoy pure bean-to-bar chocolate with a cocoa content of 55% -100%, the ingredients of which consist only of wild cocoa and cane sugar. Other superfoods from Bolivia such as acai berries, maca roots, lemongrass and locoto, a type of paprika, are a varied flavor component in the chocolate of origin.
Everyone who holding a chocolate bar in your hands should feel the quality of life, joy and happiness, as well as health at the moment of enjoyment.