Clement Chococult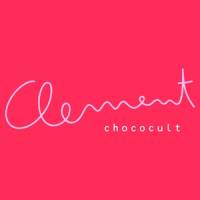 Clement Chococult is a small manufactory in Bernried on Lake Starnberg. His chocolates are first class. He has received many awards for his creations. The Whisky Chocolate is now a classic, awarded several times with world gold and delicious. Pistachio Nougat Chocolate, Gold award-winning and a favorite of the ladies.
The chocolates are simply delicious. Try our"favorite chocolates", made by Clement. We don't even have to mention that these are also excellent from the International Chocolate Awards.
Franz Xaver Clement uses exclusively Couverture from the Swiss traditional house Felchlin and always comes up with great new recipes for his chocolates and pralines
3 x Gold for the Whisky Chocolate!
An independent test of the "Accademia Maestri Pasticceri Italiana" award-winning Felchlin Chocolat Grand Cru Maracaibo clasificado 65 % as the best chocolate in the world. Try the chocolate world champion! Franz Xaver Clement had Felchlin produce a 66% Grand Cru Maracaibo clasificado extra without lecithin.
The company Clement Chococult has already received many international prizes for its chocolates and filled chocolates. Try the whisky chocolate or chocolate filled with beer and grain !
.