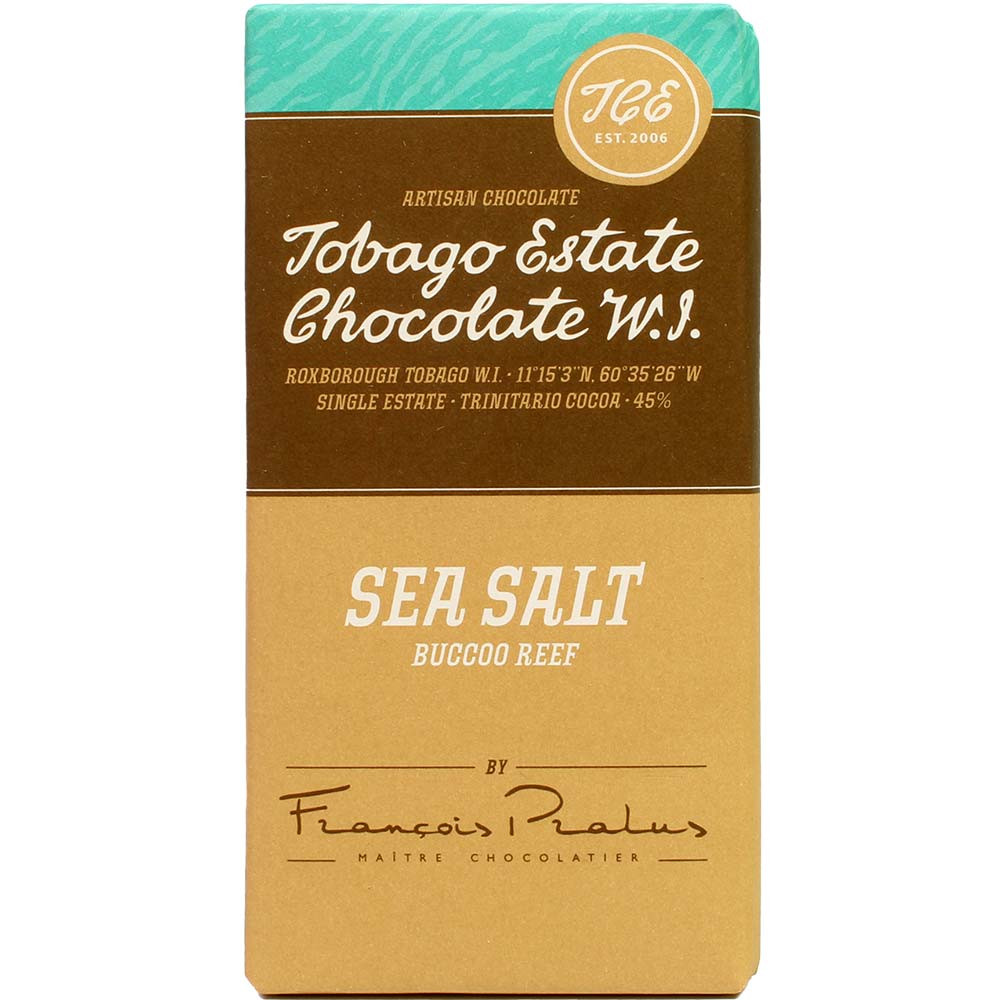 Sea Salt Buccoo Reef - 45% milk chocolate with salt
Bean-to-bar chocolate
€7.60 *
Prices incl. VAT plus shipping costs
This article is currently sold out or no longer available.
Please enter your email address below We will notify you when the item is available again.
Click on the pictograms for more products with the same property. Take advantage of our Chocolate FINDER !
Other customers rated Sea Salt Buccoo Reef - 45% milk chocolate with salt
Klare Empfehlung
Ich bin ja der Meinung, dass diese Tafel die gleiche Schokolade ist wie die Laura von Tobago Estate ist nur mit zusätzlich Salz. Das macht es nicht schlechter, im Gegenteil: auch hier ein herrlich cremiger Karamellgeschmack unterstützt vom Salz und lang anhaltender Schokoladengeschmack !
Marius Hildebrand am 20 November 2021