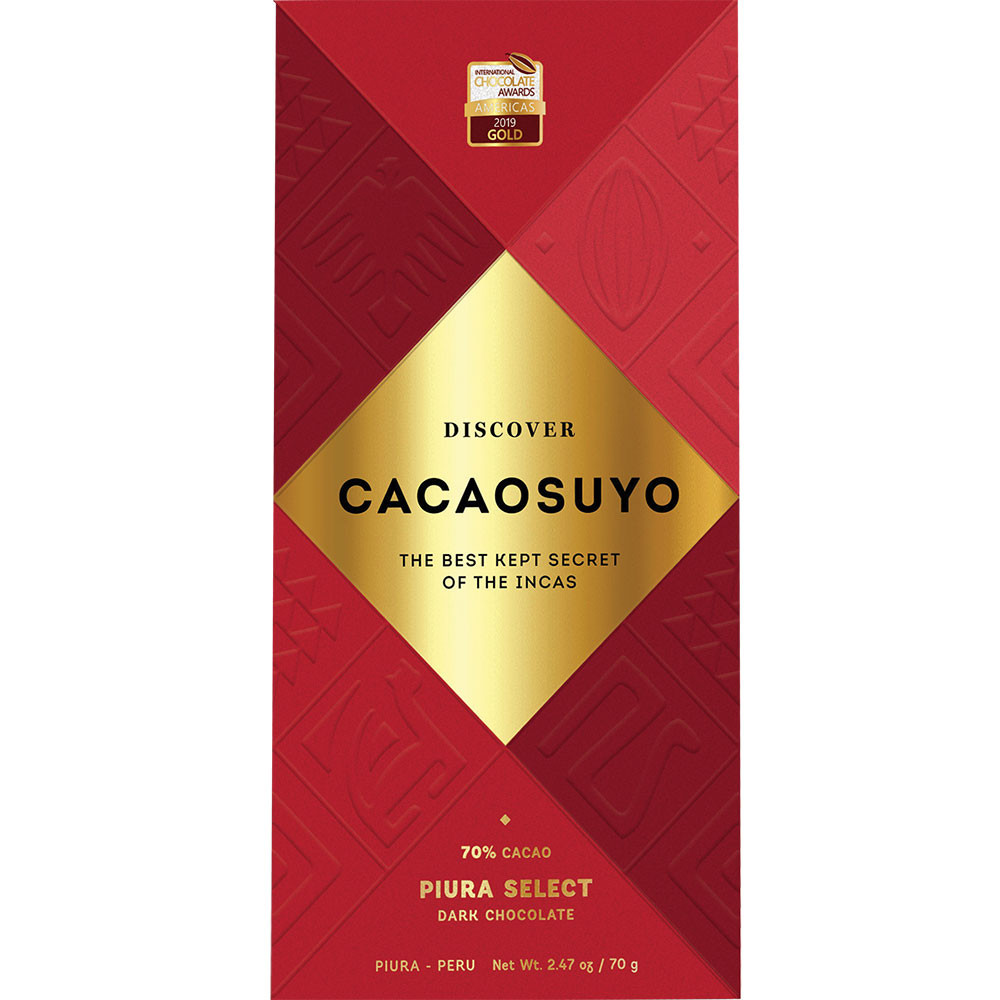 Piura Select 70% chocolate from Peru
from the Piura region
Piura Select 70% chocolate from Peru
from the Piura region
Top
€8.80 *
Prices incl. VAT plus shipping costs
contains: 70 g (€125.71 * / 1 kg)
weight: 0.075 kg
Mady by: Cacaosuyo
Prod.-No: 89-002

Standard Delivery time approx. 2-4 workdays within Germany. Please allow 1 week within Europe. Available to ship
Click on the pictograms for more products with the same property. Take advantage of our Chocolate FINDER !
Accessories
Your Advantages
at Chocolats-De-Luxe.com
Great product selection
No minimum order value
Ready to ship on day of order*
Worldwide shipping by DHL
Recommended by Feinschmecker gourmet magazine
* On working days for goods in stock, for orders and payment received before 12 o'clock
---
Other customers rated Piura Select 70% chocolate from Peru
Unbedingt vergleichen !
Cooler Vergleich mit der Piura Nibs von Cacaosuyo. Ich glaube, es ist die gleiche Schokolade, nur mit und ohne Kakaobohnenstückchen. Diese Schokolade wirkt zunächst "gedämpft", zurückhaltend, wenn man ein zu kleines Stück genießt (vielleicht wegen des langsamen Schmelzens, wie oben erwähnt), aber ich habe festgestellt, dass man genau das fruchtige, angenehme Spektrum erhält, das beschrieben wird.