Cacaosuyo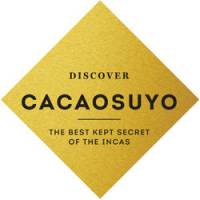 Cacaosuyo means something like "their cocoa". This means the legacy of the Incas . The kingdom of the Incas with its capital Cusco was divided into 4 districts: the Suyos. This was founded around 1460. In the Peruvian Andes, cocoa varieties were discovered that were previously unknown. One of them is the Piura Cacao Blanco, a very light cocoa variety, which also includes the chocolate that is made from it light as milk chocolate.
It was only recently that the world became aware of the quality of cocoa from Peru. The President of the World Cocoa Foundation, Nicko Debenham said: " The best cocoa comes from Peru ".
It was not only the great discovery of the variety of cocoa in Peru, but also that Realizing that it is largely organically (naturally) grown. In addition, it has been scientifically proven that the roots of cocoa generally come from Peru. The Incas traded in cocoa beans as far as Central America, where they were discovered by the Europeans among the Aztecs.
The legacy of the Incas - cocoa
Cacaosuyo is the first chocolate manufacturer in Peru to win international awards. There are currently 6 types of chocolate, 3 of which have won medals at the International Chocolate Awards , among others. 5 of the chocolates can be found at chocolats-de-luxe.de in the online shop. There are 2 excursions to the Amazon region in Peru every month at to discover other types of cocoa and turn them into more excellent chocolate.
Das Vermächtnis der Inkas - Kakao
Cacaosuyo ist der erst Schokoladen Hersteller in Peru, der internationale Preise gewonnen hat. Es gibt derzeit 6 Sorten an Schokolade, wovon 3 Medaillen u.a. bei den International Chocolate Awards gewonnen haben. 5 der Schokoladen finden Sie bei chocolats-de-luxe.de im Online Shop. Es finden jeden Monat 2 Exkursionen in die Amazonas Region in Peru statt, um weitere Kakaosorten zu entdecken und daraus mehr hervorragende Schokolade zu machen.