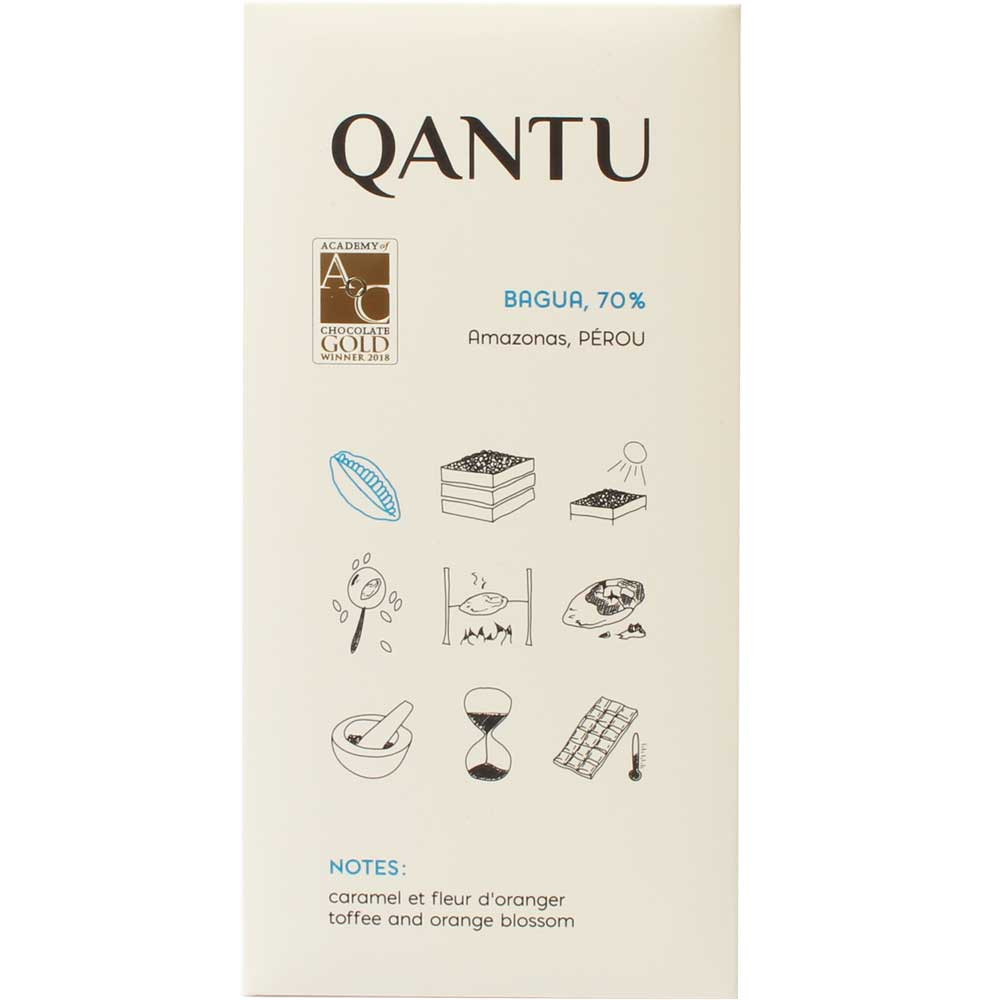 Bagua 70% chocolate Amazon Peru
Bean-To-Bar Chocolate from Canada
Bagua 70% chocolate Amazon Peru
Bean-To-Bar Chocolate from Canada
€10.50 *
Prices incl. VAT plus shipping costs
contains: 50 g (€210.00 * / 1 kg)
weight: 0.09 kg
Mady by: Qantu
Prod.-No: 165-0030

Standard Delivery time approx. 2-4 workdays within Germany. Please allow 1 week within Europe. Available to ship
Click on the pictograms for more products with the same property. Take advantage of our Chocolate FINDER !
Other customers rated Bagua 70% chocolate Amazon Peru
Tolle Entdeckung!
Frau Schupp, ich danke Ihnen für diese Empfehlung und kann ihnen zu Qantu nur gratulieren!
Eine tolle Schokolade, die schon bei 70% alle Liebhaber von dunkler Schokolade nur begeistern kann. Außergewöhnlich, eine schöne Überraschung!
Ich werde gerne auch die anderen Sorten von Qantu probieren. Die schöne, schlichte und gleichzeitig praktische Verpackung sticht hervor und unterstreicht das Besondere dieser Schokolade!
Corina P. am 8 September 2022
Wunderbar, das freut mich sehr!