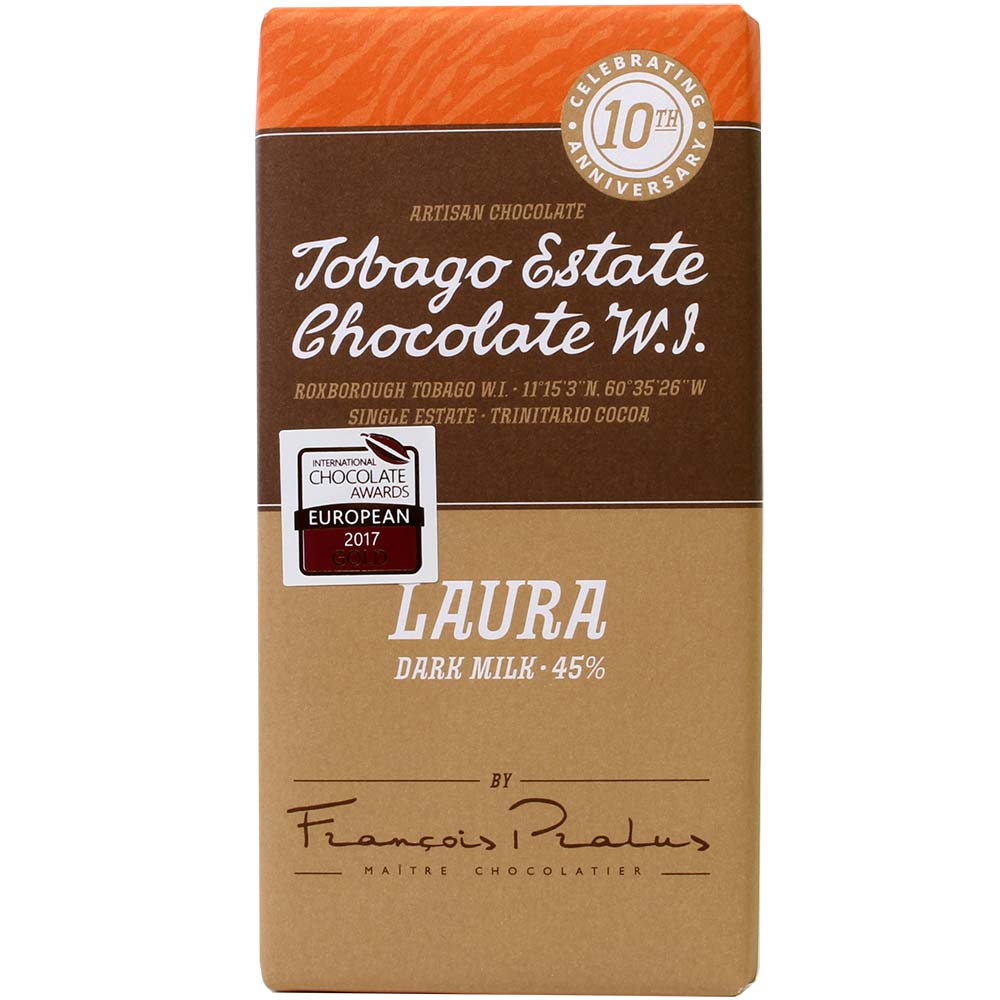 Laura 45% Dark Milk Chocolate
Single Estate Trinitario Cocoa
Laura 45% Dark Milk Chocolate
Single Estate Trinitario Cocoa
€7.80 *
Prices incl. VAT plus shipping costs

Standard Delivery time approx. 2-4 workdays within Germany. Please allow 1 week within Europe. Available to ship
Click on the pictograms for more products with the same property. Take advantage of our Chocolate FINDER !
Other customers rated Laura 45% Dark Milk Chocolate
Kaufempfehlung !
Das ist meine liebste dunkle Milchschokolade: ein herrlich cremiger Karamellgeschmack und reichhaltiger Schokoladengeschmack. Meine Empfehlung für alle Freunde von guter Milchschokolade !
Marius Hildebrand am 20 November 2021