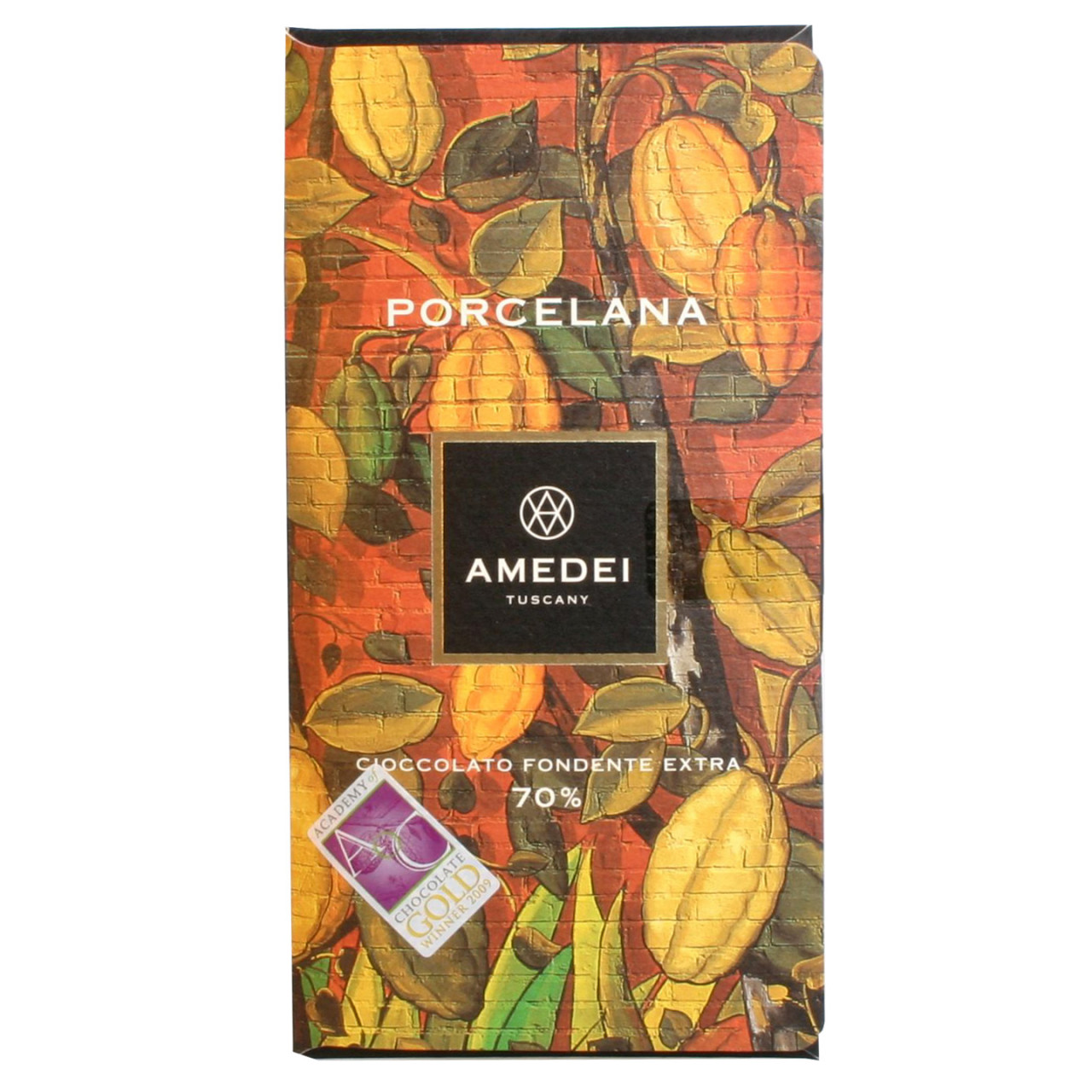 Porcelana Criollo 70% dark chocolate
limited edition individually numbered
Porcelana Criollo 70% dark chocolate
limited edition individually numbered
Top
€12.80 *
Prices incl. VAT plus shipping costs
contains: 50 g (€256.00 * / 1 kg)
weight: 0.063 kg
Mady by: Amedei
Prod.-No: 6-4953

Standard Delivery time approx. 2-4 workdays within Germany. Please allow 1 week within Europe. Available to ship
Click on the pictograms for more products with the same property. Take advantage of our Chocolate FINDER !
Accessories
Your Advantages
at Chocolats-De-Luxe.com
Great product selection
No minimum order value
Ready to ship on day of order*
Worldwide shipping by DHL
Recommended by Feinschmecker gourmet magazine
* On working days for goods in stock, for orders and payment received before 12 o'clock
---
Other customers rated Porcelana Criollo 70% dark chocolate
Immer noch gut !
Sie ist eine der am besten bewerteten Schokoladen-Tafeln der Welt. Ich habe sie immer wieder bestellt und gerne gegessen, denn sie hat viele verschiedene Geschmacksnoten und ist überhaupt nicht bitter. Allerdings finde ich die Röstung in letzter Zeit zu kräftig. Vielleicht liegt es daran, dass Amedei jetzt zu Illy Kaffee gehört, der ja auch kräftig geröstet ist.
Werner am 28 February 2022
Hugo Hummel am 18 March 2018