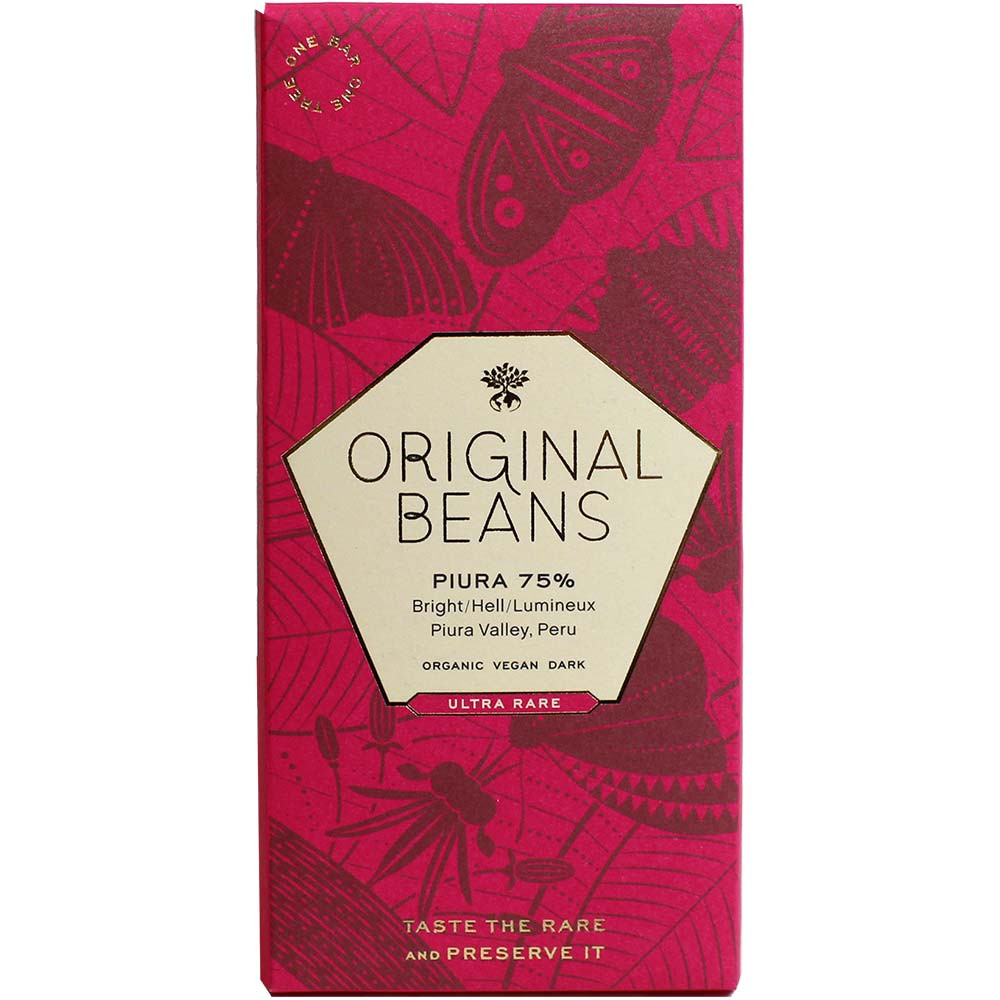 Piura 75% organic dark chocolate from Peru
Dark chocolate from the Piura river valley, Peruvian Andes
Piura 75% organic dark chocolate from Peru
Dark chocolate from the Piura river valley, Peruvian Andes
Top
€5.70 *
Prices incl. VAT plus shipping costs
contains: 70 g (€81.43 * / 1 kg)
weight: 0.09 kg
Mady by: Original Beans
Prod.-No: 59-40

Standard Delivery time approx. 2-4 workdays within Germany. Please allow 1 week within Europe. Available to ship
Click on the pictograms for more products with the same property. Take advantage of our Chocolate FINDER !
Accessories
Your Advantages
at Chocolats-De-Luxe.com
Great product selection
No minimum order value
Ready to ship on day of order*
Worldwide shipping by DHL
Recommended by Feinschmecker gourmet magazine
* On working days for goods in stock, for orders and payment received before 12 o'clock
---
Other customers rated Piura 75% organic dark chocolate from Peru
Diese ist es !
Meine Mutter hat eine Schwäche für dunkle Schokolade aus Peru. Eine, die sie vor einiger Zeit probiert hat, scheint es nicht mehr zu geben. Als gute Tochter habe ich mich nach einer Alternative umgesehen. Und sie ist schwer zufrieden zu stellen. Alle meine Bemühungen wurden abgelehnt, bis... zu dieser, die zufällig im Probierpaket kam. Hurrah! Sie liebt sie. Danke, Danke, Danke !
Juliane am 21 November 2021
Patricia Hasler-Arana am 9 August 2017