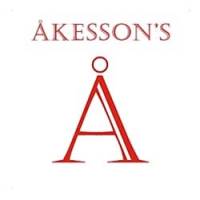 Åkesson's chocolate is a good choice if you value rich aromas from organic farming. Because the Åkesson family, incidentally a Swedish diplomatic family, discovered a passion for the diverse flora in the tropics in the 70s. This is why they bought, for example, the Ambolikapiky plantation in Madagascar and the Fazenda Monte Alegre plantation in Brazil. Spices like pepper, vanilla and cocoa have been growing there for almost 100 years. The spices are sold all over the world and are used in the best kitchens. The reasons for this are the sustainable, organic cultivation and the resulting high quality - this also applies to cocoa, of course. Ever since Bertil Åkesson had the idea to make chocolate from the cocoa beans and spices from his own plantations, Åkesson's chocolate has been extremely popular with gourmets all over the world.
Order and enjoy Åkesson's chocolate conveniently here in the shop online
The company's philosophy runs through the entire range: The products should be tasteful, but also pure and ethically produced. This means that you can enjoy Åkesson's chocolate with a clear conscience and can fully enjoy the special taste experience! Convince yourself of the full-bodied creations here in the shop at Chocolats-de-luxe.de and order the chocolate of your choice conveniently and easily online. For example, you will find chocolates with pink pepper or with fleur de sel and coconut sugar in Åkesson's proven quality. With us at Chocolats-de-luxe.de it is easy to order high quality luxury products online!