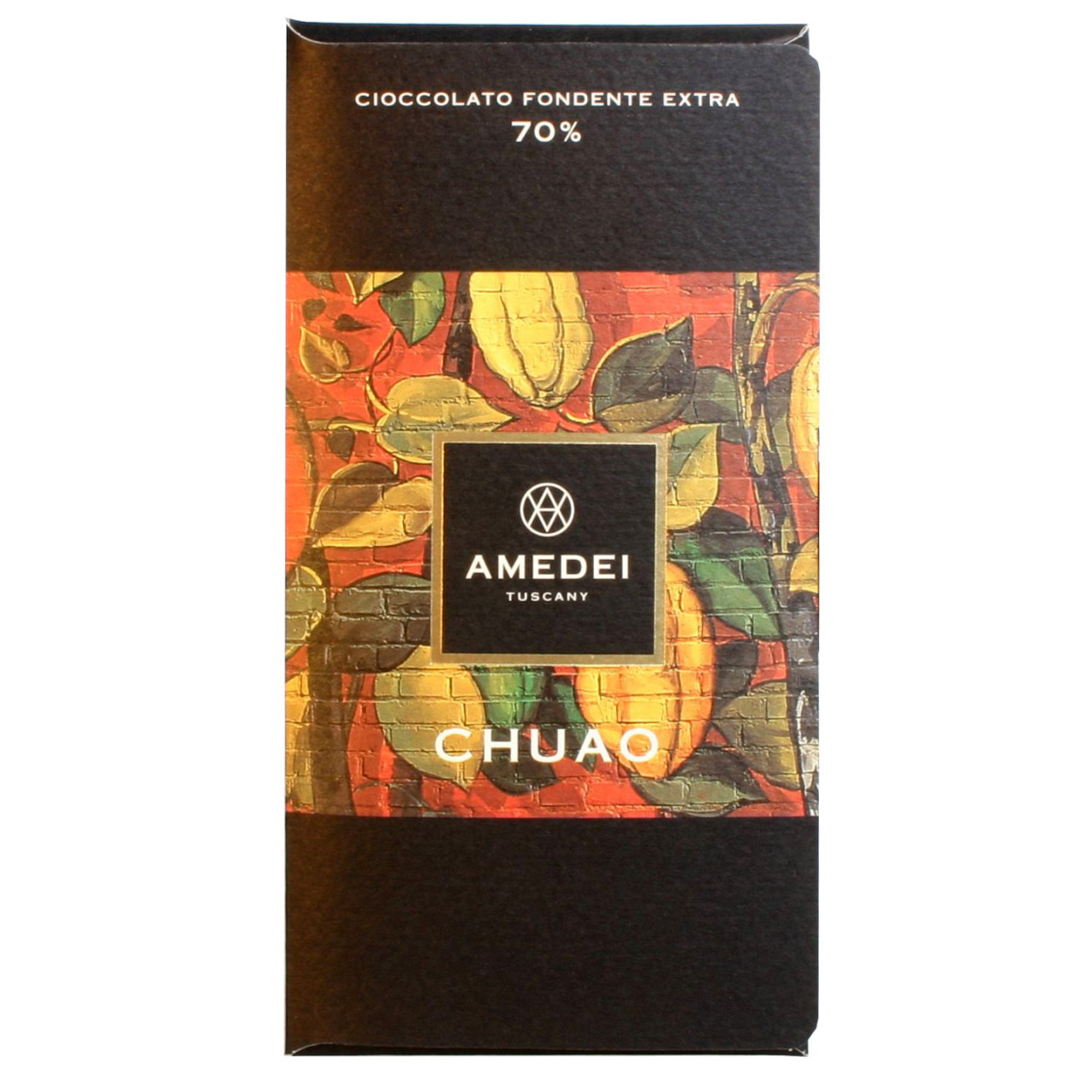 Chuao - 70% dark chocolate
dark chocolate from Venezuela
Chuao - 70% dark chocolate
dark chocolate from Venezuela
Top
€12.60 *
Prices incl. VAT plus shipping costs
contains: 50 g (€252.00 * / 1 kg)
weight: 0.063 kg
Mady by: Amedei
Prod.-No: 6-4952

Standard Delivery time approx. 2-4 workdays within Germany. Please allow 1 week within Europe. Available to ship
Click on the pictograms for more products with the same property. Take advantage of our Chocolate FINDER !
Accessories
Your Advantages
at Chocolats-De-Luxe.com
Great product selection
No minimum order value
Ready to ship on day of order*
Worldwide shipping by DHL
Recommended by Feinschmecker gourmet magazine
* On working days for goods in stock, for orders and payment received before 12 o'clock
---
Other customers rated Chuao - 70% dark chocolate
Die Allerbeste !
Ich bin auf Youtube auf Amedei aufmerksam geworden und wollte es probieren. Für eine Tafel Schokolade ist es ein stolzer Preis - aber er ist es wirklich wert!

Tipp: NICHT KAUEN! Langsam schmelzen lassen und erleben Sie jede kleine Nuance ihres wunderbaren komplexen Geschmacks, Geschmeidigkeit, Reichtum und Textur. Schon ein kleines Stück ist so befriedigend, dass es den Preis rechtfertigt.
Yihan am 16 February 2022