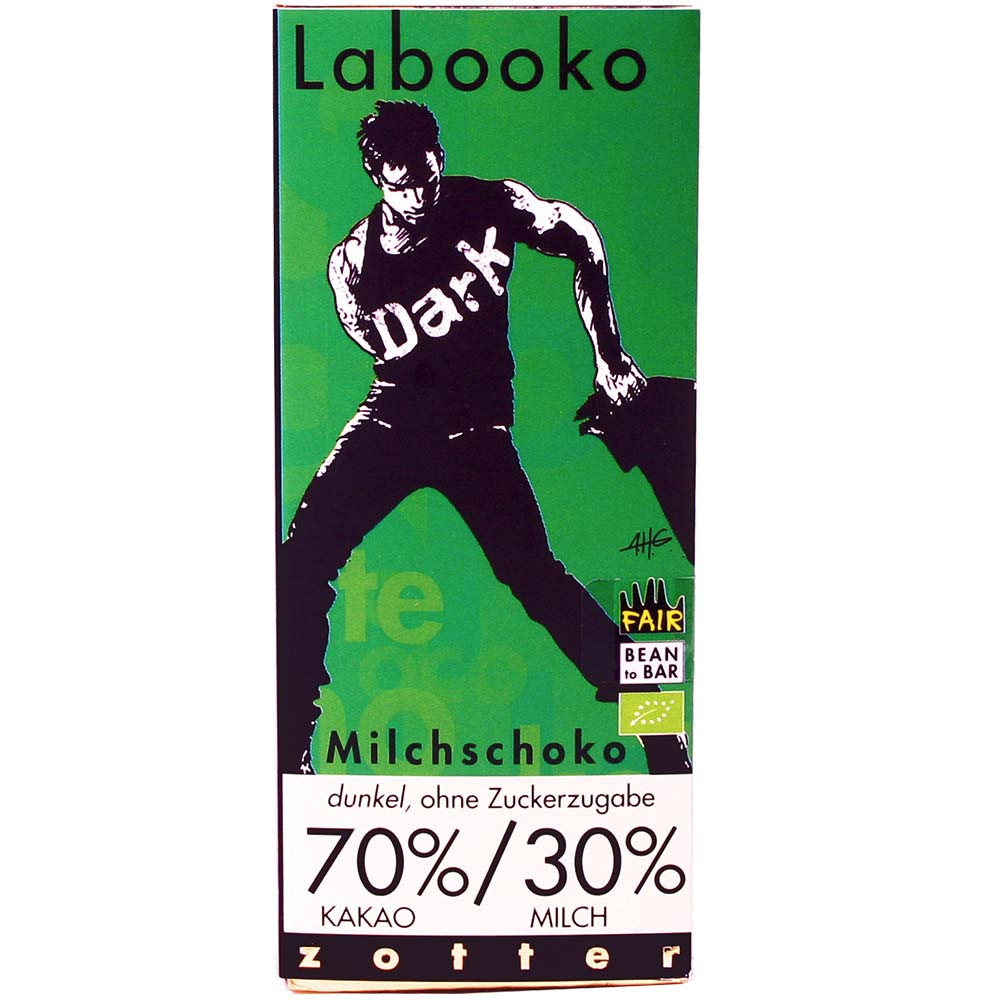 Labooko 70% / 30% dark organic milk chocolate without sugar
Dark chocolate with milk, fair trade - BIO
Labooko 70% / 30% dark organic milk chocolate without sugar
Dark chocolate with milk, fair trade - BIO
Top
Prices incl. VAT plus shipping costs
contains:

65 g (€6.00 * / 100 g)

weight:

0.073 kg

Mady by: Zotter
Prod.-No:

47-20470
Available to ship
Standard Delivery time approx. 1-4 workdays within Germany. Please allow 1 week within Europe.
Click on the pictograms for more products with the same property. Take advantage of our Chocolate FINDER !
Accessories
Your Advantages
at Chocolats-De-Luxe.com
Great product selection
No minimum order value
Ready to ship on day of order*
Worldwide shipping by DHL
Recommended by Feinschmecker gourmet magazine
* On working days for goods in stock, for orders and payment received before 12 o'clock
---
Other customers rated Labooko 70% / 30% dark organic milk chocolate without sugar
Eisenach, Neustadt
Die beste zuckerfreie Schokolade, die ich bisher gegessen habe. Ein sehr zarter Schmelz, leichter Vanille Geschmack. Ohne diese übertriebene Süße von anderen Schokoladen.
teuer aber gut
cremig,zergeht auf der zunge und der geschmack einfach gut
martina emmerich
am
23 September 2016