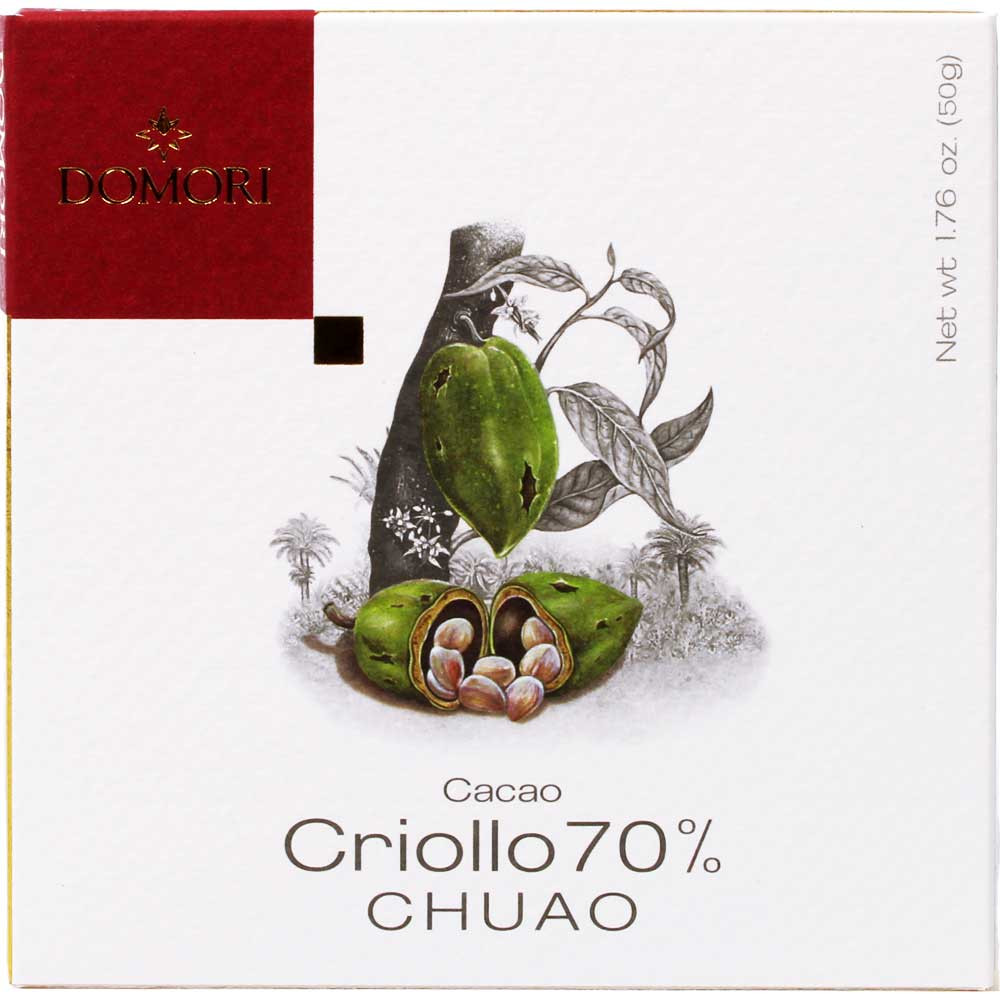 Chuao 70% Chocolate Cacao Criollo from Venezuela
Dark chocolate from Criollo in its purest form
Chuao 70% Chocolate Cacao Criollo from Venezuela
Dark chocolate from Criollo in its purest form
Top
€8.30 *
Prices incl. VAT plus shipping costs
contains: 50 g (€166.00 * / 1 kg)
weight: 0.06 kg
Mady by: Domori
Prod.-No: 1-6655

Standard Delivery time approx. 2-4 workdays within Germany. Please allow 1 week within Europe. Available to ship
Click on the pictograms for more products with the same property. Take advantage of our Chocolate FINDER !
Accessories
Your Advantages
at Chocolats-De-Luxe.com
Great product selection
No minimum order value
Ready to ship on day of order*
Worldwide shipping by DHL
Recommended by Feinschmecker gourmet magazine
* On working days for goods in stock, for orders and payment received before 12 o'clock
---
Other customers rated Chuao 70% Chocolate Cacao Criollo from Venezuela
Pure chocolade zonder suiker
Els Gunnink am 4 January 2022
Einfach grossartig!
Eine ganz grossartige Schokolade. Sie schmilzt wie warme Butter und schmeckt herrlich nussig, schokoladig.