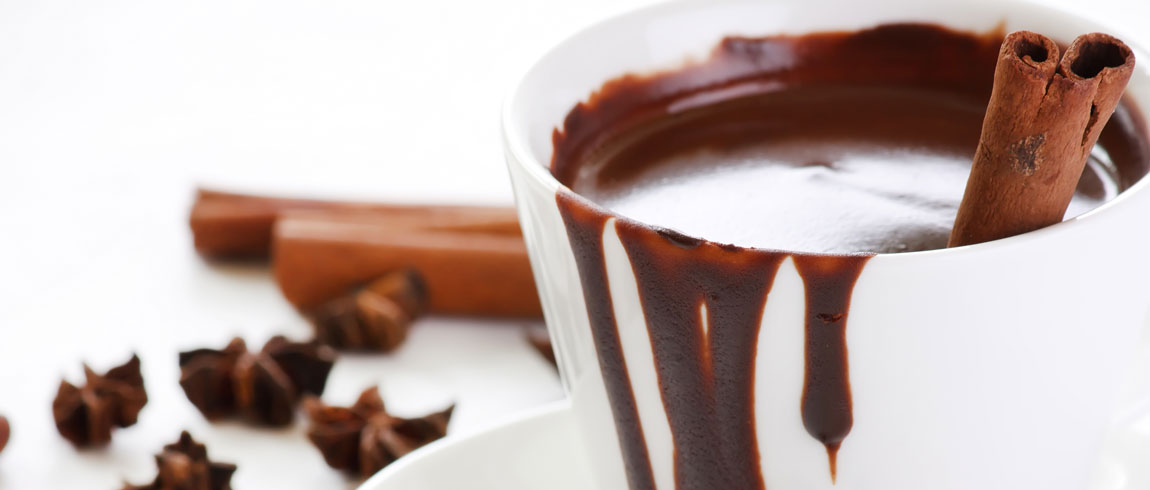 Since the Spaniards did not like the original drinking chocolate alde, as it was not sweet enough for them, they mixed it with sugar and milk. This is how today's Hot Chocolate was born.
Hot Chocolate for demanding cocoa connoisseurscan of course also be found in the online store at Chocolats-de-luxe.com. Because when it is cold and stormy outside, everyone is happy about a hot cup Chocolate. But also in the summer a delicious ice chocolate is a wonderful change: Simply stir the Chocolate hot, let it cool down and add your favorite ice cream - ready! Treat yourself to a little time out with our selected products, enjoy the seductive scent and just feel good all around. Our selection offers something for every taste: Whether you love white Chocolate or milk chocolate, or dark chocolate or Hot Chocolate with up to 100 percent cocoa you will find your favorite flavor at Chocolats-de-luxe.com. You can also order flavors with vanilla, ginger, cinnamon, mint or even orange in our store, of course also in selected quality!
Selected Hot Chocolate in the assortment of Chocolats-de-luxe.com
Hot Chocolate is a real classic, which has its origin in South America and is of course a fixed component in the assortment of Chocolats-de-luxe.com. You will find our Hot Chocolate quite classically in powder form for water or milk, but also as Chocolate on a stick or in praline form, so that our products are also wonderful as a loving souvenir. Give yourself or your friends and family a special treat and immerse yourself in the inimitable chocolate pleasure of our high-quality products - we look forward to your order and will be happy to answer any questions you may have!
Original and traditional hot Chocolate
Chocolate de la Villa Real from Oaxaca (pronounced Wahaka) in Mexico has incorporated the history of the Hot Chocolate of the country in its products: they are made with the traditional ingredients and can be prepared with both water and milk. It is accompanied by a traditional molinillo for frothing. Enjoy this traditional chocolate drink, it is a specialty in Mexico.
Michael Beck is a quality fanatic and has developed Hot Chocolate powder to mix in cold or hot milk. He produces with his brands Dein Kakao and Becks Cocoa also 100% Hot Chocolate from Criollo cocoa beans and other cocoas with flavors like orange, cinnamon, chili, vanilla and many more....